Leadership and Management Faculty
Sally Baines
Leadership Facilitator
Sally has worked in the NHS for over 35 years. She started as a nurse and has spent most of her career in HR and management roles including roles in Provider Trusts, Mental Health, National and Regional bodies and has worked 10 years at Board level.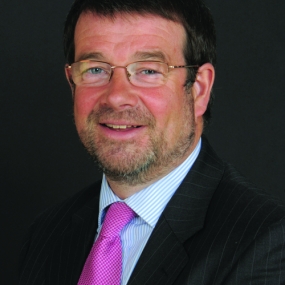 Dr Ronan Fenton
Clinical Lead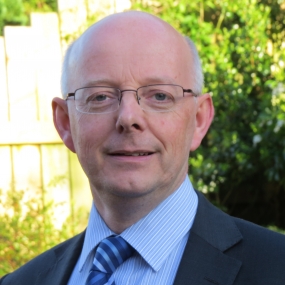 David Throssell
Clinical Lead
After training in Nephrology in Leicester, Cardiff and Sheffield, David was appointed as a Consultant in Renal Medicine at the Northern General Hospital, Sheffield in 1997. In 2000, he became Clinical Director for Renal Services, a post he held for seven years before taking up the post of Deputy Medical Director at the Sheffield Teaching Hospitals NHS Foundation Trust. In 2012 he was appointed as Medical Director of STHFT, which following a merger with community services had become a combined Acute and Community Trust, and held overall Executive responsibility for clinical governance and patient safety; CQC relationships; research, development and innovation; medical education; informatics; mortality and end of life care; mental health in the acute setting, and in liaison with the Director of HR, employment issues relating to career and training grade medical staff. He remained in post as Medical Director until his retirement from Sheffield Teaching Hospitals in 2019.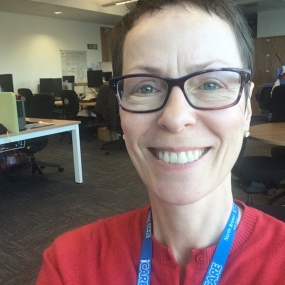 Dr Monica Baird
Clinical Lead
Monica is a Consultant Anaesthetist and Deputy Medical Director at North Bristol Trust, a large acute hospital in Bristol. Before moving to work in Bristol, Monica worked clinically and in senior leadership posts at the Royal United Hospitals FT in Bath, specialising clinically in anaesthesia and chronic pain management and managerially in several roles culminating as Head of Surgery, which was largely operational. Her area of particular expertise is in medical staff management, from more traditional aspects of managing medical staff to people development and wellbeing.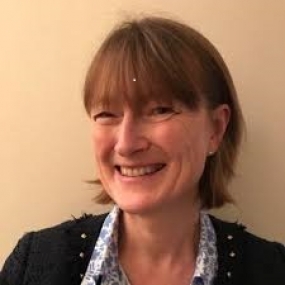 Dr Gill Derrick
Clinical Lead
Gill qualified at Nottingham University and undertook her anaesthetics training in Nottingham, Derby, Hereford, Birmingham, Stoke on Trent and Australia.
For 20 years she was a Consultant Paediatric Anaesthetist at Birmingham Children's Hospital with special interests in liver, bowel and renal transplantation, plus anaesthesia for radiology and radiotherapy procedures.
Gill held various Clinical Director posts at Birmingham Children's Hospital covering diverse specialties such as Cardiac Surgery, Liver Transplantation, Paediatric Intensive Care, Retrieval Services, Radiology, Histopathology, Anaesthesia and Theatres. From 2012 to 2018 Gill was Deputy Medical Director.
Gill moved to Royal Cornwall Hospitals NHS Trust in Truro as Deputy Medical Director in April 2018. She still does some regular anaesthetic sessions, including revisiting some adult anaesthetic practice. Gill is also the Controlled Drugs Accountable Officer for the Trust.

Gills main management responsibilities are reviewing appraisals and evidence to recommend doctors for revalidation, the introduction of an electronic consultant job planning process, setting up a Specialty Leads forum, and managing medical performance and disciplinary processes. Quality improvement projects include oversight of the various aspects of clinical management of the deteriorating patient as well as the use of an electronic observations and escalations system, as well as investigating serious incidents and chairing the Mortality Review Group.

Gill is also enthusiastically involved with the Trust organisational and leadership development programme for senior leaders of all professions to encourage consistent, compassionate and effective leadership and develop strong, safe and productive teamworking.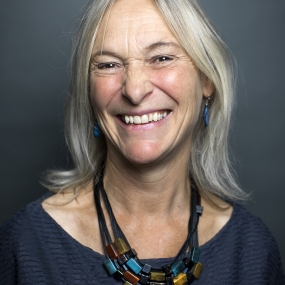 Ms Val Glenny
Leadership Facilitator
Val has been working with the NHS for over 20 years. Her work in the NHS was as leader of the 'Management and Organisation Development Team' for Sheffield Health Authority. Whilst Val does work with senior management teams, she also spends a good proportion of her time working with clinicians at all levels and in all sectors on the non-clinical issues they face in their daily working lives. This includes working with challenging colleagues, developing a team, taking on leadership roles and influencing others to change or develop services or ways of working. Val's academic background is in Communication Studies (BA) and Organisation Analysis and Behaviour (MA), and she is qualified to deliver the Myers Briggs Type Indicator. Val has a particular interest in supporting clinicians in considering the personal characteristics, skills and preferences they bring to their role and how they can use these to develop the non-clinical aspects of their role.