Presentations
Recorded during the morning session:
Workshop presentations
The presentations delivered in the workshops have been re-recorded without the interactive content:
Slide sets from the afternoon session: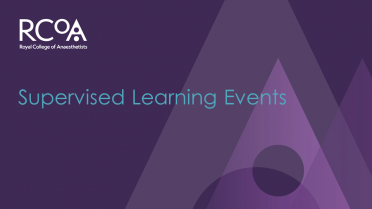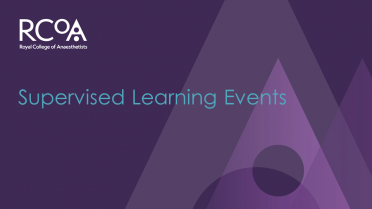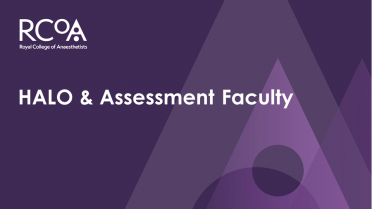 PDF - HALO & assessment faculties presentation
Dr Jo Budd and Dr Gethin Pugh
Frequently asked questions
This topic will be covered in the assessment guidance, that will be published in due course.
Yes. There are open events planned for 25 March and 06 May 2021. Resources from all our events will be made publicly available as well.
Yes. These are in development and we hope to be able to share these soon.
This will be covered in a future presentation.
The 2021 ACCS curriculum is being been built into the LLp at the same as the 2021 anaesthetics curriculum and so will be more naturally integrated into the platform. Those in the ACCS training programme will need to meet different requirements for years 1 and 2 but will still need to met the same requirements to complete stage 1 as core anaesthetist in training.
The LLp will be updated with the new curriculum and every effort has been made to ensure that it looks and feels the same as the existing platform. Anaesthetists in training can only be on one curricula or the other and this will be reflected on the LLp. Any existing data will not be deleted when moving from 2010 to 2021 curricula but will become hidden. Some data may need to be transferred from one curriculum to another but guidance will be provided on this in due course. Arrangements are also being developed to enable recording of training during transition or 'top-up' years in a straightforward way.
SLEs need to be linked to the curriculum at the time they are submitted to the assessor for approval; retrospective linking will not be available. Assessors will not be able to add additional links to an SLE after it has been submitted but will be able to return an assessment to an anaesthetist in training if additional curriculum links are identified after the discussion about the SLE has taken place.
Formative assessments such as A-CEX, ALMAT, CBD and DOPS, can include a record of the supervision level that identifies the level of supervision that the anaesthetist in training requires for that activity at the time the SLE is completed. This can then be used to illustrate engagement in the training programme and as an opportunity to gain and record structured feedback on performance.
This information is can then be reviewed as part of the body of evidence for summative assessments. This will be available on the LLP for HALOs and ESSRs, for example.
2021 versions of both ICM and anaesthetics curriculum will be available on the LLP from August 2021. Those identified as being in the dual programme are expected to be able to link assessments across curricula, where applicable.
Stages will have indicative time periods (stage 1 is 3 years, stage 2 is 2 years, and stage 3 is 2 years). As with the 2010 curriculum, it is possible to complete a stage of training in less than the indicative time but the organisation of the delivery of training and timing of ARCPs mean that an accelerated rate of progress through the training programme is unlikely.
In the 2021 curriculum the IAC will comprise of:
EPA 1: Performing an Anaesthetic Pre-operative Assessment
EPA 2: General Anaesthesia for an ASA I/II patient having uncomplicated surgery.
As a critical progression point in the curriculum, there is no 'equivalent' certificate to the IAC.
The level is set for the end of the IAC training period. We expect that at this stage anaesthetists in training will have and need senior help available within the hospital hence level 2b.
There isn't a change in this from that which occurs presently eg trainers deciding that anaesthetists in training can work with distant supervision on the theatre or obstetric on call rotas.