Dr David Dorian Browning Morris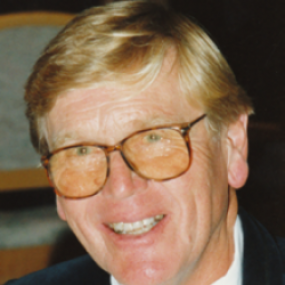 Dr David Dorian Browning Morris MBBS FFARCS
19/08/1925 to 19/02/2014
Place of birth: Cilgerran, Pembrokeshire
Nationality: British
CRN: 533188
Education and qualifications
| | |
| --- | --- |
| General education | Alton School, Hampshire; won a scholarship to University College Hospital Medical School, London |
| Primary medical qualification(s) | MBBS, London, 1949. |
| Initial Fellowship and type | FFARCS by Examination |
| Year of Fellowship | 1954 |
| Other qualification(s) | DA(RCP&S), 1953 |
Professional life and career
Postgraduate career
After house jobs at UCH David was an anatomy demonstrator at University College during which time he debated what to do in medicine. He was offered a GP position in Bermuda, but decided that he wanted to go into anaesthetric practice. Initial training was at UCH, and after obtaining his final fellowship in 1954 he was a senior registar at St Thomas's Hospital, London until appointment as consultant anaesthetist in East Dorset in 1957. He remained there until retirement in 1986.
Professional interests and activities
After first taking up his appointment at Poole/Bournemouth he wondered what he had let himself in for, but buckled down and enjoyed a long and fruitful consultant career with a special interest in chronic pain management, undertaking sabbaticals in Holland to increase his experience. Starting with just one session per week, his reputation grew, the clinic's success led to expansion to three sessions, and in 1980 an early percutaneous cervical cordotomy procedure was filmed. He was an anaesthetic 'generalist', and served two three year terms as chairman of the department.
Other biographical information
David spent his first seven years in Pembrokeshire, but then moved to Alton, Hampshire, his father, who was Welsh speaking, being a journalist who worked in the Ministry of Information during WW2. David was always interested in horse riding and hunting, and took part in three day events until his 50s when he became keen on sailing. He was married twice, but had no children. A yachtmaster, he was a member of The Royal Lymington, The Royal Motor and Parkstone Yacht Clubs. With his second wife, Shirley, who he married in 1979, he sailed extensively, often for months at a time.
Author and Sources
Author: Robert Palmer
Sources and any other comments: All the biographical details were provided by Shirley Morris.