What do anaesthetists do?
Anaesthetists form the largest single hospital medical specialty in the NHS
They are specialist doctors responsible for providing anaesthesia and pain management to patients before, during and after operations and surgical procedures.
Key responsibilities
In addition to providing anaesthesia to those in need, anaesthetists key responsibilities also include:
getting a patient ready for surgery and looking after them afterwards
resuscitation and stabilisation of patients in the emergency department
pain relief in labour and obstetric anaesthesia
intensive care medicine
pain medicine
transport of acutely ill and injured patients
pre-hospital emergency care.
Anaesthetist roles
Anaesthetists often occupy key management roles by working as a clinical or medical director. They often lead the clinical management of intensive care units alongside other specialties and work closely with emergency physicians to treat emergency patients.
They provide care for patients in chronic pain clinics, provide anaesthesia in psychiatric units for patients receiving electroconvulsive therapy (ECT), as well as the provision of sedation and anaesthesia for patients undergoing interventional radiology and radiotherapy.
Anaesthetists have a unique position in providing patient-focused care. Combine this with being on the cardiac arrest team, trauma team, providing obstetric care and an experience in intensive care, anaesthesia is a broad and interesting specialty which can provide something for everyone. After choosing anaesthesia, I have never looked back - it was definitely the right choice!
Read more about the different areas and routes into anaesthesia below.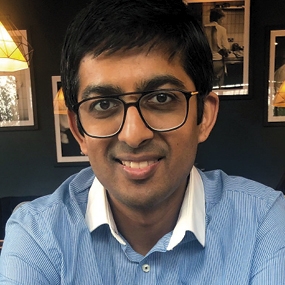 Dr Nipun Agarwal
ST6 Anaesthesia
My route into medicine/why anaesthesia
I'm Nipun and I'm six years into my anaesthetic training.
I entered medicine after taking a gap year to brush up on my extra curricular activities such as work experience and volunteering. I always felt I would enjoy the clinical application of scientific knowledge, as well as being able to help people in their time of need.
After medical school and foundation training, I was still unsure which speciality would be most suited to me, so I did some taster weeks in anaesthetics, and decided it was for me. The training program suits my needs as a learner, and the career suits my personality and aspirations.
Anaesthetics is very varied, from hands-on clinical skills to teaching, research and management. I find it fascinating that the clinical application of medical theory occurs in real time, and the training program provides a 1:1 learning environment on an almost daily basis. It is also a very sociable job with interaction among large medical and surgical teams, and that makes each day different and worth looking forward to. There are regular exciting technological advancements happening in anaesthesia, and there is a good work-life balance for trainees and consultants.
Dr Matthew Cadd
CT3 Anaesthesia
A day in the life
I'm Matt and I'm three years into my anaesthetic training. I spend most of my day in operating theatres, and I see a range of surgeries from ear, nose and throat operations to emergency surgery for brain bleeds and bowel issues.
I start my morning at the hospital at around 7.45am to get ready for the day. I see and assess patients before their surgery. We have a team briefing before each operation with surgeons, theatre nurses and other theatre staff to ensure everyone is on the same page and as prepared as possible. Patients arrive in theatre and have routine checks and monitoring, then they will be given the anaesthetic. At my stage of training, I am supervised by more senior colleagues, and have 1-1 teaching time whilst taking care of the patient. There is often plenty of time for coffee breaks with the team! I also teach to students and more junior anaesthetists. My lunch breaks usually last around 30-45 minutes. Some operations can be quick and others can last all day, such as a kidney removal. There is also scheduled teaching time to learn new skills and prepare for emergency situations.
My normal day finishes around 5.30pm although this can be later if I am on a longer shift and dealing with emergencies all round the hospital. I can also work night shifts too. When I'm not at work, I spend my free time socialising, in the gym, playing for sports teams and continuing professional development.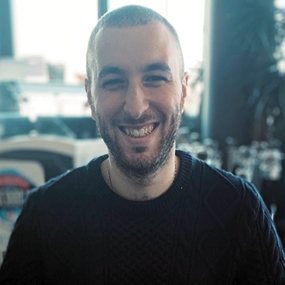 Dr John Shenouda
ST4 Anaesthesia
Specialty areas of anaesthesia
My name is John, and I'm four years into my anaesthetic training. I currently work at The National Hospital for Neurology and Neurosurgery.
There are many different specialist areas within anaesthesia, such as paediatrics (children), obstetrics (labour), cardiothoracics (heart and lungs) and neurosurgery. Working in anaesthesia for neurosurgery means I do quite a lot of emergency work. Patients can have bleeds in the brain or compression of nerves in their spine which need surgery urgently. I also work on the intensive care side of neurosurgery looking after the most unwell patients, and teamwork is at the centre of our job there too.
Among hospital professionals, it's a fact that when patients become very ill, you want an anaesthetist's help! Training in anaesthesia gives you a lot of experience in looking after the sickest patients in the hospital.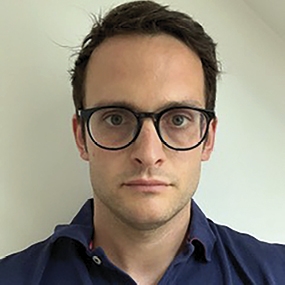 Dr James Shilston
ST8 ICM and Anaesthesia
Intensive care medicine
My name is James, I'm a dual trainee in intensive care medicine (ICM) and anaesthetics in my last year of training in the East Midlands.
I was inspired to do ICM when caring for a desperately sick patient as a first-year junior doctor. Someone had called critical care because a smiling woman turned up on the ward and introduced herself to the team and patient as the critical care consultant on call, at which point I felt everyone else palpably relax. She then made some light-hearted jokes whilst performing time critical interventions, stabilising the patient and arranging for them to be admitted to the intensive care unit.
Inspiring moments like these in ICM make up small proportion of our day. The routine daytime work is based around a handover from a night team in the morning, reviewing all the patients in critical care from head to toe and trying to move them forward. There is a main ward round (there are lots of wards rounds in ITU) and doing the jobs needed to help our patients as well as seeing referrals from A&E, the ward teams and operating theatres.
I've found it an enormously rewarding career where you are a part generalist (you look after all the medical and surgical specialties patients that become critically ill), part procedural (lots of ultrasound guided procedures for the gamers out there), part scientist (applying basic physiology, pharmacology and measurement science), part diagnostician (trying to work out why the patients have become critically ill) and part humanist.
This last part is probably the greatest privilege of caring for the critically ill. Being able to speak openly and compassionately to patients and their relatives about critical illness and balancing intervention with compassionate care is a challenge that will follow me to the end of my career.
Dr Jill Austin
Consultant Anaesthetist
Vascular surgery, obstetrics and education
My name is Jill, and I have been a consultant anaesthetist for eight years.
I work at a big hospital where I specialise in anaesthesia for vascular surgery (major blood vessels such as the aorta) and obstetrics (childbirth). I work closely with consultant surgeons to plan the safest way to treat patients. If the patient has other medical conditions (such as serious heart or lung disease) or the surgery is very complex, this process may start weeks or months before their operation.
I also anaesthetise patients requiring emergency surgery on any part of the body. Emergencies can occur at any time, so consultants take turns to be 'on-call' overnight and at weekends. Simple situations are managed by the anaesthetists in training who are on shift in the hospital, but I come in from home to help them with patients who are seriously ill or need complex surgery.
All anaesthetists have a role in education. In the operating theatres we teach medical students on hospital placements, and consultants teach specialist skills to the doctors training in anaesthesia. Outside theatre we give lectures, tutorials and teach practical skills on mannequins.
I really enjoy teaching so I studied for an extra qualification in medical education. This allowed me to take on a role at the University Medical School; I am in charge of all the surgery, anaesthesia and critical care teaching and clinical placements for Year 4 medical students. I also write exam questions, mark exams and am involved in planning the medical school curriculum.
Other consultants specialise in postgraduate medical education; they ensure the doctors training in anaesthesia gain all the knowledge, skills and experience required to become consultants.