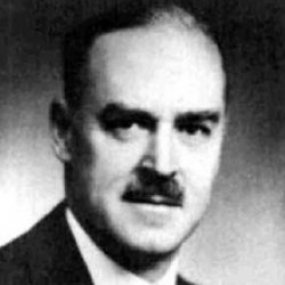 Dr Harry James Shields
11/01/1887 to 28/12/1973
Place of birth: York, Toronto, Ontario
Nationality: Canadian
CRN: 715542
Education and qualifications
| | |
| --- | --- |
| General education | Markham School, Ontario; University of Toronto |
| Primary medical qualification(s) | MBChB, Toronto, 1911 |
| Initial Fellowship and type | FFARCS by Election |
| Year of Fellowship | 1950 |
| Other qualification(s) | BA, Toronto, 1909 |
Professional life and career
Postgraduate career
After qualifying, Shields served an internship in New York before returning to General Practice in Toronto. Developing an interest in anaesthesia, he was appointed Assistant in the Department at Toronto General in 1914, but on the outbreak of WW1 he joined the Royal Canadian Army Medical Corps, and was appointed Anaesthetist to No 4 (University of Toronto) Canadian General Hospital. After serving in Salonika (1915-17) and England (1917-19) he returned to Toronto in 1920, being one of the first to practice anaesthesia full-time. He worked at the General until retirement in 1960, serving as chairman from 1935 to 1953.
Professional interests and activities
Shields was of a generation which laid the basis for the clinical, academic and organisational development of anaesthesia in Canada, and providing a link between the pre and post-WW2 generations. His WW1 experience allowed him to take back to Canada not only new clinical tecniques (e.g. tracheal intubation), but the administrative skills so necessary for the other aspects. He did much to develop postgraduate training, notably by establishing the first residency training program in Canada, by both lecturing and publishing on a wide range of topics, and by having close links with colleagues across North America (he was vice-President of the ASA in 1948). Sometime Chairman of the Sections of Anaesthesia of both the Canadian Medical Association and the Toronto Academy of Medicine, he was founder member of the Canadian Society in 1920, elected President in 1948 and awarded its Gold Medal in 1962. He received the FRCPC in 1949 and an Honorary MD from the University of Toronto in 1961. In 1959 an annual lecture on anaesthesia was established in his name by the University of Toronto.
Other biographical information
Shields met his wife, Cecil a nursing sisiter, while in England during WW1, and they had two children. During the war he anaesthetised the King of Serbia and was presented with a medal of the Serbian Order of St Sava.
Author and Sources
Author: Prof Tony Wildsmith
Sources and any other comments: [1] Obituary: Dr Harry James Shields. Can J Anaesth 1974; 21: 258-60 [2] Shepherd DAE. Important contributor: Dr Harry James Shields (1887-1973). Can J Anaesth 1994; 41: 261-2. I thank Prof Brendan Finucane for his help. Photo reproduced by kind permission of the Canadian Anesthesiologists' Society.