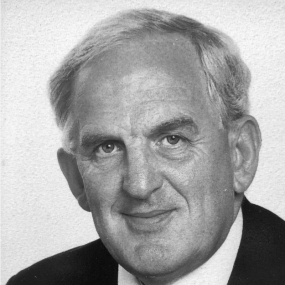 Dr Iain Gilfillan Gray MD FFARCS
05/09/1940 to 18/08/2019
Place of birth: Tumu Tumu, Nairobi, Kenya
Nationality: British
CRN: 502416
Known as: Iain
Education and qualifications
| | |
| --- | --- |
| General education | High School of Dundee; Bell Baxter High School, Cupar; University of St Andrews |
| Primary medical qualification(s) | MBChB, St Andrews, 1964 |
| Initial Fellowship and type | FFARCS by Examination |
| Year of Fellowship | 1968 |
| Other qualification(s) | DObs(RCOG), 1966; MD, University of Dundee, 1972 (Thesis: The cerebrovascular response to hypoxia durig anaesthesia) |
Professional life and career
Postgraduate career
Iain took up anaesthesia after his pre-registration appointments and was SHO, then registrar at Dundee Royal Infirmary before spending 1970 as clinical research fellow at the Hospital for Sick Children, Toronto, Canada where he did the laboratory studies for his MD. He returned to Dundee as senior registrar, completed his MD and became consultant to Dundee Teaching Hospitals in 1973, an appointment he held until retirement in 2000.
Professional interests and activities
His interests included anaesthesia for major general, paediatric & facio-maxillary surgery, and trainees appreciated his clinical teaching, especially in management of the difficult airway. He made significant contributions to formal teaching, examining, mentoring trainees, research and the organisations of the specialty. However, his major contribution was to the development of intensive care on Tayside. When Ninewells Hospital opened in 1974 there was no ICU because such services were almost unknown when the hospital was planned. Iain worked tirelessly to rectify this, first to establish a service run by anaesthetists, and second in the planning of a purpose-built unit. Later he contributed much to the administration of his department, first as chairman of division, later as clinical director. His work was recognised nationally by presidencies of the Scottish Intensive Care Society, the Scottish Society for Anaesthetic & Recovery Nurses, the N E Scotland Society of Anaesthetists and, in his retirement year, the Scottish Society of Anaesthetists.
Other biographical information
His father was a missionary in Kenya, but WW2 caused the family's return to the UK in 1942. He had many interests: sport, including tennis & golf (a member of the R&A); music with the Dundee Choral Union; food (he was an excellent chef) & wine; and family holidays, especially cruises. Married to Ann (his doubles tennis partner) they had a daughter and two sons.
Author and sources
Author: Dr Charles Allison
Sources and Comments:
[1] Personal Knowledge [2] Medical Directory [3] St Andrews University Library [4] His children who kindly provided the photograph.