Dr Reginald Ernest Pleasance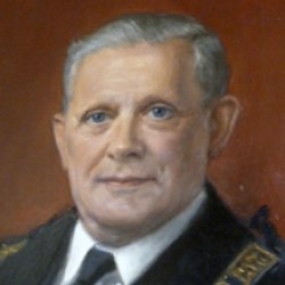 Dr Reginald Ernest Pleasance MD FFARCS DA
26/06/1897 to 03/03/1970
Place of birth: Bristol, England
Nationality: British
CRN: 715205
Also known as: Reggie
Education and qualifications
| | |
| --- | --- |
| General education | Chesterfield Grammar School; Sheffield University Medical School. Pleasance interrupted his undergraduate studies to become a Surgeon Probationer in the Royal Navy during WW1, serving with distinction, and being on one of the destroyers involved in the Zeebrugge raid of April 1918. After this he was paid to give anaesthetics at Sheffield Royal Hospital before graduating in 1919. |
| Primary medical qualification(s) | MBBChir, University of Sheffield, 1919 |
| Initial Fellowship and type | FFARCS by election. |
| Year of Fellowship | 1948 |
| Other qualification(s) | MD, University of Sheffield, 1924 (Thesis: A clinical investigation of the blood in health and disease); DA(RCP&S), 1937 |
Professional life and career
Postgraduate career
After qualification Pleasance was Ophthalmic House Surgeon, House Physician & House Surgeon, at Sheffield Royal Infirmary, followed by a period in General Practice before becoming Demonstrator in Pathology at Sheffield University in 1924. From 1926 to 1928 he was Medical Officer to the Edgar Allen Institute (a charitable organisation in Sheffield for the treatment of victims of industrial accidents) and Honorary Clinical Assistant at Sheffield Royal Hospital. From 1925 to 1939 he was Honorary Anaesthetist to Jessop Hospital, and to Sheffield Royal Hospital's Dental Department from 1938 (and possibly earlier). During WW2 he was in the RAMC and rose to the rank of Lieutenant Colonel, acting as Adviser in Anaesthetics to the Southern India Command. On demobilisation he obtained one of the newly created specialists posts in anaesthetics in the Sheffield United Hospitals that was incorporated into the NHS in 1948 and designated as a consultant post, one he held until retirement.
Professional interests and activities
Pleasance was one of the founder members of the Board of the Faculty of Anaesthetists, fifth on the list. He also served on the Board of the BJA (dates yet to be established), writing reviews of intravenous anaesthesia and curare in 1948. He had joined the Association of Anaesthetists in 1934, the Section of Anaesthetics of the RSM in 1935 and became a Fellow of the International Anaesthesia Research Society in 1938.
Other biographical information
Away from anaesthesia, his main interest was the Masonic Order in which he achieved high rank (Assistant Provincial Grand Master, West Riding). He was a keen tennis player, an able underwater swimmer and was known to be very generous, both to organisations (e.g. endowing the Pleasance Prize in Paediatrics in the University of Sheffield) and to individual colleagues. He married Irene Burnand, but there were no children and the marriage did not last. He was found dead at home on 08/03/1970 although the official date of death was decreed to be five days earlier.
Author and Sources
Author: Adrian Padfield
Sources and any other comments: [1] Obituary. BMJ 4th April, 1970 [2] Obituary. Anaesthesia 1970; 25: 439 [3] Padfield A. Dr Reggie Pleasance. Proceedings of the History of Anaesthesia Society 2016; 70-5 [4] Padfield A. Reginald E Pleasance 1897-1970. Aesculapian Society of Sheffield Newsletter November 2015; 8-9 (Copy on file). [5] The picture is courtesy of the University Lodge, Tapton, Sheffield