Dr Richard Stuart Atkinson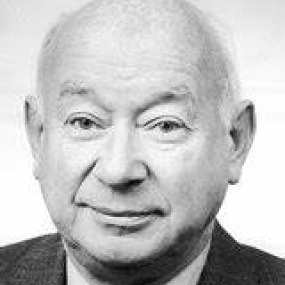 Dr Richard Stuart Atkinson OBE MBBCh FFARCS
18/07/1927 to 03/01/2000
Place of birth: Doncaster, Yorkshire
Nationality: British
CRN: 492430
Also known as: Dick
Education and qualifications
| | |
| --- | --- |
| General education | Leeds Grammar School; Trinity College, Cambridge; St Bartholomew's Hospital Medical School, London |
| Primary medical qualification(s) | MBBCh, Cambridge, 1951 |
| Initial Fellowship and type | FFARCS by Examination |
| Year of Fellowship | 1954 |
| Other qualification(s) | |
Professional life and career
Postgraduate career
House appointments were at Bart's, in medicine and then in anaesthesia, after which he became SHO in anaesthesia at the Prince of Wales Hospital, North London. National Service followed, during which time he passed the very first FFARCS exam and was posted as a specialist anaesthetist to the British Military Hospital, Rinteln, Germany. He returned to Bart's as a registrar in 1955, promoted to SR in 1957, and spending 1959 as a fellow in the Hospital of the University of Pittsburg. Appointed a consultant in Southend in 1961, he worked there for 30 years until his reirement.
Professional interests and activities
At Southend he helped found the ICU, ran the pre-anaesthetic clinic for many years and used the skills in regional block acquired in the USA to good effect. Later, he was a member of the health authority and chaired the district ethical committee. Although not a researcher his literary output was huge: he collaborated with Dr JA Lee on the 'Synopsis' series, co-edited a number of other volumes and was assistant editor of 'Anaesthesia'. He worked tirelessly in a number of roles for Council of the AAGBI (V-P 1987-9), & the Board of Faculty (Vice Dean 1984-6), and was also president of the anaesthetic section of the RSM (1987-8) and the History of Anaesthesia Society (1996-8). He was awarded the OBE for his services in 1990.
Other biographical information
The son of a professor of mining engineering, Dick was a kindly man of great integrity who always strove to follow his father's high standards. Married to Veronica, with whom he had four children (two sons, two daughters), he was committed to the Church of England and loved its liturgy. Other interests were cricket (member of both MCC & Yorkshire) and opera (Glyndebourne, Royal Opera House & Bayreuth).
Author and Sources
Author: Dr Bob Palmer & Prof Tony Wildsmith
Sources and any other comments: [1] Rushman G. Richard Stuart Atkinson OBE. Anaesthesia 2000; 55: 416-7 [2] Obituary. BMJ 2000; 320: 583 Photographs can be seen with both articles.