Dr William Burns Primrose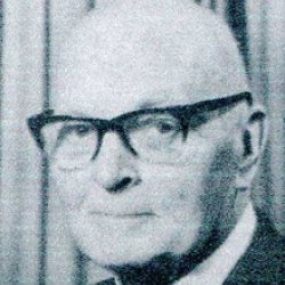 Dr William Burns Primrose
29/03/1892 to 06/07/1977
Place of birth: Glasgow
Nationality: British
CRN: 715399
Education and qualifications
| | |
| --- | --- |
| General education | Glasgow High School; Glasgow University |
| Primary medical qualification(s) | MB ChB, Glasgow, 1915 |
| Initial Fellowship and type | FFARCS by Election |
| Year of Fellowship | 1948 |
| Other qualification(s) | |
Professional life and career
Postgraduate career
After working briefly in Glasgow's anatomy department, Dr Primrose joined the RAMC and served in Mesopotamia, returning to Glasgow in 1918 as demonstrator, then senior demonstrator, in anatomy. He published several original papers on anatomy and worked as dispensary surgeon at the Western Infirmary, intending surgery as his career. However, in 1925 he accepted an opportunity to become visiting anaesthetist to the Royal Infirmary where, elected DA(RCP&S) in 1937, he worked until retirement in 1957.
Professional interests and activities
Known for both his genius at invention and mechanical dexterity, Dr Primrose was best known for his pioneering work on closed circuit anaesthesia using caustic soda to absorb carbon dioxide (see BMJ 1934; 1: 478-80 and 2: 399-43). The apparatus evolved into a commercial anaesthetic machine, the 'Anaesthetor', using an inflatable pharyngeal tube to provide a gas-tight seal. Other clinical interests included resuscitation using intra-abdominal cardiac massage, advocacy of chloroform anaesthesia (but only if adequate oxygenation is maintained), and the importance of maintaining adequate venous return. He was president of both the Scottish (1935) and the Glasgow & West of Scotland (1951) Societies.
Other biographical information
The son of an ophthalmologist, Primrose was a modest, gentle and well-liked individual. He and his first wife, Elizabeth Burns Smith, had a daughter, also Elizabeth and medically qualified, who married an anaesthetist, Dr Levy. In 1949 He published a scholarly treatise analysing the events surrounding the Crucifixion and Resurrection of Christ (Hibbert J 1949; 47: 383-8), his rationalisation of the 'mystery' producing worldwide interest, to say nothing of controversy.
Author and Sources
Author: Prof Tony Wildsmith
Sources and any other comments: Obituary. BMJ 1977; 2: 710 I thank Dr WLM Baird for reviewing the script.