Dr William Denis Ashley Smith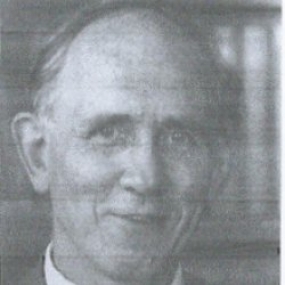 Dr William Denis Ashley Smith OBE MD FFARCS DA
05/07/1918 to 12/10/2002
Place of birth: Chiddingfold, Surrey
Nationality: British
CRN: 518055
Also known as: Denis
Education and qualifications
| | |
| --- | --- |
| General education | Imperial Service College, Windsor; Northampton Engineering College (Clertonwell Exhibition); St Mary's Hospital Medical College, London |
| Primary medical qualification(s) | MBBS, London, 1952 |
| Initial Fellowship and type | FFARCS by Examination |
| Year of Fellowship | 1961 |
| Other qualification(s) | DA(RCP&S), 1957; MD (Thesis: Nitrous oxide in relation to dental anaesthesia), London, 1969 |
Professional life and career
Postgraduate career
Denis studied medicine after WW2 service in the RAF (see below), then was house physician at St Mary's Hospital, Ealing and house officer in anaesthesia, surgery & casualty at UCH, Jamaica. After two years as anaesthetic registrar in the latter hospital he spent a year as assistant resident anaesthetist in the University Hospital, Saskatoon, Canada, followed by locums with the Canadian Red Cross and several hospitals in the UK. He was then registrar in Southampton (1957-60), before two research appointments: Department of Human Engineering, Vickers Ltd (1960-1); Welcome research fellow, RCSEng (1961-4). In 1964 he was briefly Geigy research fellow, also at RCSEng, before being appointed senior lecturer, University of Leeds (honorary consultant, Leeds General Infirmary). He was promoted to reader in 1966, an appointment he held until retirement in 1983.
Professional interests and activities
In addition to considerable teaching activity his major interest was nitrous oxide, this including every aspect from its history, through the detailed study of uptake & distribution to its clinical use in dentistry. His series of historical articles in the BJA was published as a definitive monograph 'Under the Influence', He served the then Faculty as REA (1977-81), and was an elected member of the Councils of both AAGBI (1976-9, John Snow Silver Medal, 1984) & RSM Section (1972-5). Later he was president of the latter (1986-7), and of the Yorkshire Society (1981-3).
Other biographical information
Both his grandfather and father were dentists. During his pre-war engineering course he attended evening classes on television, and this resulted in posting to the radar branch of the RAF during WW2. For his work he was promoted to Wing Commander, and in 1945 awarded both a Mention in Dispatches and the OBE. Married to Shirley Doris Campbell (an ophthalmologist), they had two sons and a daughter. His early interests included canoeing & wood engraving, moving on to walking, photography & the history of anaesthesia in later life, and working on Henry Hill Hickman as well as nitrous oxide.
Author and Sources
Author: Dr Bob Palmer
Sources and any other comments: ]1] Boulton Form [2] Nunn J, Hargreaves M. Obituary. Proceedings of the History of Anaesthesia Society 2002; 31; 67-9 [3] Picture courtesy of the History of Anaesthesia Society