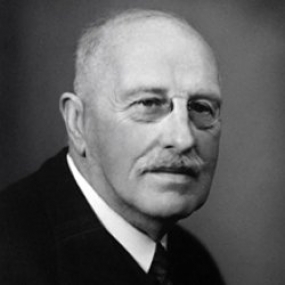 Dr Zebulon Mennell MBBS FFARCS MRCS LRCP
15/06/1876 to 20/01/1959
Place of birth: London
Nationality: British
CRN: 715253
Education and qualifications
| | |
| --- | --- |
| General education | St Paul's School, London; St Thomas's Hospital Medical School |
| Primary medical qualification(s) | MRCS LRCP, 1900 |
| Initial Fellowship and type | FFARCS by Election |
| Year of Fellowship | 1948 |
| Other qualification(s) | MBBS, London, 1901 |
Professional life and career
Postgraduate career
After resident appointments in both medicine & obstetrics at St Thomas's he worked as clinical assistant at the West London Hospital and the East London Hospital for Children before setting up in general practice in the west end of London in 1902. He continued his involvement in general practice throughout his career, feeling that it helped him towards a balanced approach to anaesthesia. The demands of two busy practices would be impossible today given the current circumstances of both. Interested in anaesthetics as a student, he was appointed to the staff of St Thomas's in 1904, and to that of the Royal National Hospital for Nervous Diseases, Queen's Square in 1911, working with eminent surgeons at both. During WW1 he served as a Captain in the RAMC at the 5th London Hospital, sometimes acting as both anaesthetist and surgeon for the same patient! He reached the retirement age for St Thomas's in 1936, but returned during WW2 and continued at Queen's Square until 1945.
Professional interests and activities
Mennell has been described as the 'Father' of neurosurgical anaesthesia in the UK, developing safe techniques such as iv hedonal in the pre-intubation era, but incorporating intra-tracheal and endo-tracheal techniques as they were developed. His expertise in this field was such that he was invited to lecture abroad, including the USA, although the simplicity of his approach caused disappointment in some audiences! He modified Junker's inhaler to produce a version for obstetric analgesia which could not be upset, overfilled or used to produce complete anaesthesia, and he was also an expert user (and teacher) of the deep ether technique for producing abdominal relaxation in the pre-relaxant era. He published and taught widely, and was an expert clinician, described as "serene" in theatre, although "slow motion" surgery could annoy him. He usually took only a few minutes to settle the patient in the anaesthetic room, and the pioneer neurosurgeons, such as Victor Horsley, with whom he worked would complete a craniotomy in well under an hour! A member of the Society of Anaesthetists before it joined the RSM, he made major contributions to the organisations of the specialty: President, Section of Anaesthetics, RSM (1926); closely involved in the foundation of the AAGBI, he was Treasurer (1932-38 & 1941-7) and President (1938-41); in the BMA, he was Chairman of the Anaesthetists' Group Committee (1947-42) and President, Section of Anaesthetics (1948). He was the fourth (first 'civilian') recipient of the AAGBI's John Snow Medal, and was an Honorary Member of the RSM (not just the Section).
Other biographical information
Both his father and grandfather were doctors, but little is known of his 'leisure' activities – busy in both general and private anaesthetic practices perhaps there was no time! He married Fanny Mabel Lewis in 1902 (she died in 1951), they had three daughters and he spent his retirement in Sussex.
Author and Sources
Author: Prof Tony Wildsmith
Sources and any other comments: Obituary. BMJ 1959; 1: 306 | Ryan JF. Zebulon Mennell. Brit J Anaes 1954; 26: 42-7 | Hunter AR. Zebulon Mennell: A pioneer of neurosurgical anaesthesia. Anaesthesia 1983; 38: 1214-16