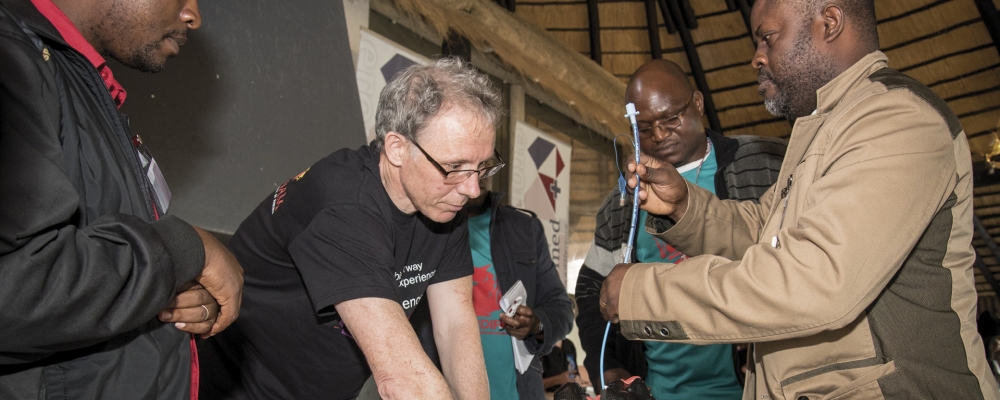 A Country Champion is the main contact in their country of residence through whom the College can disseminate updates of interest, and to whom the College can approach for country specific information.
Their role is also to work with the College on engagement activities within the country of residence and provide in-country information upon request to assist the College with its international activities.
Involvement:
Periodical emails with the College approximately two to three times, depending on level of College activity in country. National. No travel required.

Responsibilities
To disseminate updates from the College that they feel might be of interest to colleagues in country (for example guidance documents, details of e-learning, conferences etc)
To act as a first point of call to the College to discuss in-country matters
To suggest ideas for, and where possible write, articles for the College's e-newsletter for international members – The International Anaesthetist
To provide, upon request, broad details on the anaesthetic landscape within their country of residence. This can include workforce information, information about education and training, key anaesthetic organisations within country (including specialist societies, government departments, NGOs etc) and issues and successes facing anaesthetists. This information will provide key information that the College can consider when considering activities in the country
A Country Champion should expect to be contacted by the College by email periodically (approximately two to three times, but this could increase if there is a level of College activity in country) throughout the year to which a response would be expected.
Benefits
Obtain regular updates from the College specific to their country of residence (outside of the UK)
In the future, it is hoped that there would be an online network of Country Champions who can share information with each other.
Criteria
Being a member based overseas in good standing with the College.
How to apply
To express an interest in becoming a Country Champion, please email: global@rcoa.ac.uk