Prof Alexander Clarkson Forrester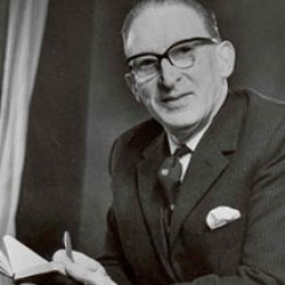 Prof Alexander Clarkson Forrester
12/04/1907 to 11/12/1996
Place of birth: Glasgow
Nationality: British
CRN: 500933
Also known as: Alex
Professor from 1967
Education and qualifications
| | |
| --- | --- |
| General education | Glasgow High School; Glasgow University |
| Primary medical qualification(s) | MB ChB, Glasgow, 1931 |
| Initial Fellowship and type | FFARCS by Election |
| Year of Fellowship | 1951 |
| Other qualification(s) | DA(RCP&S), 1945 |
Professional life and career
Postgraduate career
After qualifying Alex worked as Resident Medical and Surgical House Officer, and then Surgical Registrar, all at Stobhill Hospital, and Resident Gynaecological Medical Officer at Oakbank Hospital, all in Glasgow. He then joined his father's general practice, but he missed hospital medicine and in 1936 took up an appointment as visiting anaesthetist to Glasgow Royal Infirmary (GRI), combining this with private work and general practice. He progressively acquired appointments in other hospitals around Glasgow besides GRI, including Cancer (later Beatson), McAlpine Home, Bellshill, Stonehouse and Oakbank Hospitals, one year travelling 23,000 miles between them all! GRI's academic department was established (through his efforts) in 1955, and Alex was appointed Senior Lecturer, then Reader (1960), and finally (1967) became the first Professor of Anaesthesia in Scotland, holding the post until he retired in 1972.
Professional interests and activities
His interest in anaesthesia began at Stobhill Hospital, working with a surgeon who, having little faith in the general anaesthesia of the time, did most of his operating under regional techniques. Alex was soon doing all the spinal anaesthetics and, finding that he both enjoyed and was adept at this, the roots of his career were planted. At an early stage in his time at GRI he was influenced by the 'closed circuit with assisted ventilation' technique of a colleague, Dr WB Primrose. The resulting expertise in control of ventilation had important consequences: first, he was an enthusiastic early user of curare, publishing a series of 100 cases in 1946; second, he was able to take his skill out of the operating theatre and collaborate with physicians in the management respiratory failure, notably Dr Peter McKenzie at Belvidere Hospital. There, in the 1950s, they established a unit for the treatment of Polio with tracheostomy and IPPV. Related to this was the setting up one of the UK's earliest respiratory intensive care units in GRI in 1962. These developments, coupled with his ambition for the specialty and vision for the contributions which anaesthetists could make in wider fields of clinical care, allowed him to recruit enthusiastic and motivated colleagues to take these and other projects forward, so building a major academic department. Notable among these colleagues were Dr Walter Norris (who died young) and Dr (later Professor Sir) Donald Campbell, the latter leading the development of the respiratory intensive care unit noted above. Alex's other interests included the advance of patient safety, hypothermia for closed cardiac surgery (using cold air, rather then the more usual cold-water immersion, and a formula to control precisely the 'after'drop' in core body temperature), medico-legal aspects of anaesthesia and the diagnosis of brain death. He also served a term as a member of the Board of Faculty. His work was recognised with a number of honours: the Faculty Medal (1980), election to Fellowship of the Glasgow (then Faculty) College, Honorary Fellowship of the Irish Faculty and Honorary membership of the AAGBI. He was elected Fellow of the RSM in 1941, and was President of its Anaesthetic Section for 1967/8.
Other biographical information
A quiet, modest man, Alex's achievements were well recognised, and no anaesthetic party in Glasgow was complete unless he had displayed his talents as jazz pianist. He met his wife, Dr Jessie Cunningham, at Stobhill and they had three sons (all doctors), but she died of a pulmonary embolism two weeks after the third was born in 1947. Her sister, Agnes, immediately left practice with her brother in Yorkshire to look after the boys, this enabling Alex to travel to the USA for an educational tour of the Mayo Clinic and other centres that Jessie had encouraged him to make. He and Agnes later married.
Author and sources
Author: Prof Tony Wildsmith
Sources and any other comments:
[1] Baird WLM. Professor Alex C Forrester. Proc Hist Anaes Soc 1995; 17: 22-4 [2] Campbell D, Telfer ABM. An Appreciation: Professor Alexander Forrester. The Herald, 21/12/1996 [3] Forrester AC. Hypothermia using air cooling. Anaesthesia 1958; 13: 289-98 I thank both Dr James Forrester (son), who kindly provided early career information and the photograph, and Dr WLM Baird for reviewing the script and providing additional information.