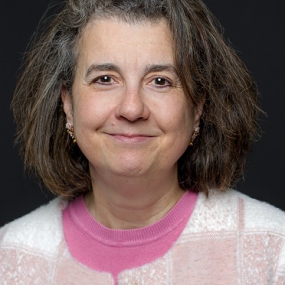 Dr Lorraine de Gray
Co-opted member of Council, Dean of the Faculty of Pain Medicine
Qualifications
MD, LLM(Medical Law), FRCA, FFPMRCA
Term of office on Council
2022 to 2025
Hospital
The Queen Elizabeth Hospital NHS Foundation Trust, King's Lynn, Norfolk
Biography
Dr Lorraine de Gray graduated MD from the University of Malta, Medical School in 1989. She started training in Anaesthesia in the UK in 1991. Her anaesthetic training was in East Anglia. Initially appointed as a Consultant in Anaesthesia and Pain Medicine in Ipswich, she went on to develop a multidisciplinary pain service at the Queen Elizabeth Hospital in King's Lynn, where she was Lead Clinician between 2007 and 2018. Lorraine undertook a Masters in Medical Law in 2005 to 2007 and has a specialist interest in medicolegal issues.
Lorraine was an Educational Supervisor for Pain (2005 – 2010), RAPM for East of England (2010 – 2016), Chair of the RAPM (2013 – 2016), Member, and later, Chair of the FPM Training and Assessment Committee (2013 – 2020), Vice Dean of the FPM (2019 – 2022), Lead for Credentialing (2018 to date) and elected Dean of the FPM in 2022. She has been President of the Anglian Pain Society since 2018 and Specialty Editor for the Elsevier Journal of Anaesthesia and Intensive Care since 2016. Lorraine is an Honorary Lecturer of the University of East Anglia.
Outside of medicine, Lorraine is a mother to three grown up children. She enjoys classical music, travelling and talking books.