Patient Safety: How lessons learned in theatre can be transferred to the ward
In this episode of Anaesthesia on Air, Dr David Selwyn, Director of the Centre for Perioperative Care (CPOC) talks to Dr Simon Gill, Dr Lucas De Carvalho and Dr Jeremy (Jez) Hunter about their recent winning presentation at the CPOC Patient Safety in Perioperative Practice Seminar
Links and resources:
(Recorded 27th June 2023)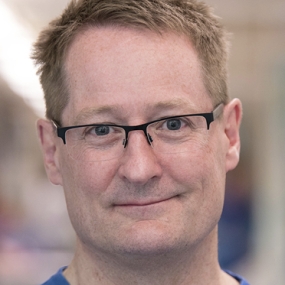 Dr David Selwyn
Dr David Selwyn is a Consultant anaesthetist and the medical director of Sherwood Forest Hospitals. As the director of CPOC Dr Selwyn is also a co-opted member of the RCoA council.
"I am delighted to have been appointed as the inaugural director for the Centre for Perioperative Care. I combine a significant leadership/managerial role with undertaking clinical duties as a consultant in anaesthesia and adult critical care for half of my time. CPOC represents a unique opportunity to promote, advance and develop perioperative care. This will involve cross-organisation, cross-specialty working and relationships and the changing of patient pathways and integration of services through a multidisciplinary team approach."
Dr Simon Gill
Dr Simon Gill is an ACCS trainee in Cornwall
Dr Jeremy (Jez) Hunter
Jez Hunter is an ST8 dual trainee in ICM and Anaesthetics currently working as a Specialist Registrar in the Paediatric Intensive Care Unit in Bristol. He is a former Royal Marines Officer and has an interest in risk management systems.
Dr Lucas De Carvalho
Dr Lucas de Carvalho is a CT1 trainee and ACCS anaesthetics in Cornwall.