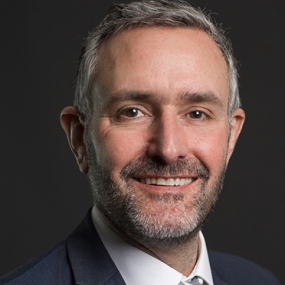 Dr Chris Taylor
Elected Council Member
Qualifications
BSc (Hons), MBBS, MRCP, FRCP, FFICM
Term of office on Council
2023-2029
Hospital
National Hospital for Neurology and Neurosurgery, Queen Square (University College London Hospitals NHS Foundation Trust)
Biography
Dr Chris Taylor gained a BSc in Biochemistry in 1990 and was a research Biochemist before attending UCL Medical School, qualifying in 1996. He initially trained in paediatrics before entering anaesthesia on the North Central Thames rotation. In 2007, he was appointed as a consultant in neuroanaesthesia and neurocritical care and is currently the Clinical Lead and an Honorary Senior Lecturer for the Department of Neuroanaesthesia and Neurocritical Care at The National Hospital for Neurology and Neurosurgery, Queen Square, London.
He has been College Tutor, Education Lead and Audit/Quality Improvement Lead for his department and divisional lead for Clinical Effectiveness and Quality Improvement. Chris is currently an Educational Supervisor, on the appointments panel at UCL Medical School and is a Final FRCA examiner, in his 11th year.
Chris hopes to work with Council colleagues on the Education, Training and Examinations Board to help develop the FRCA exams following the recent Exam Review and with specialist societies to improve and formalise sub-specialty training.
He enjoys cycling, park runs and skiing.
He lives in Surrey with his wife, Clara and their daughters- both currently studying Medicine.
If he wasn't working in anaesthesia, Chris would probably be on his bike!
Register of Interests
Member of Neuroanaesthesia and Neurocritical care society GB&I