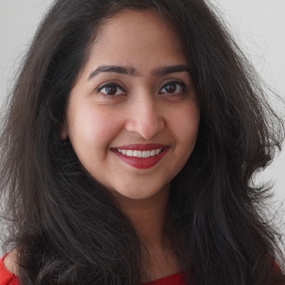 Dr Rashmi Rebello
Elected Anaesthetist-in-Training Council Member
Qualifications
MBBS, MD, FRCA
Term of office on Council
2022 to 2026
Hospital
Oxford University Hospitals
Biography
Dr Rashmi Rebello qualified from Kasturba Medical College, Manipal, India in 2013 and completed postgraduate anaesthetic training in 2016 in India. Following graduation, she cleared her Professional and Linguistic Assessment Board exams to work as a trust-grade doctor at Kettering General Hospital. She then attained her registrar training number in 2019 in the Thames Valley Deanery.
As a new member of Council, she endeavours to be an active advocate for the welfare of her fellow colleagues and to promote trainee retention. Having worked in two different healthcare systems and being unconventional in her own training path, she would like all anaesthetists to be well supported on entry into the system and on their varied training/work paths irrespective of their background or life choices. She is very keen to engage with both trainees and trainers to achieve the above. Her areas of clinical interest include obstetrics, regional, pain and patient safety.
Outside of work, Rashmi loves travelling, trying out different cuisines, and anything Bollywood!
If she was not working in anaesthesia, her dream would be to get into the field of organic farming.
Register of Interests
None declared