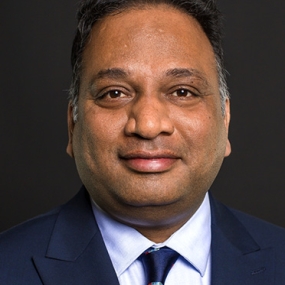 Dr Sunil Kumar
Elected SAS Council Member
Qualifications
MBBS, MRCA, FCAI, Dip IBLM/BSLM
Term of office on Council
2022 to 2028
Hospital
University Hospitals of Morecambe Bay NHS Trust
Biography
Dr Sunil Kumar qualified in 1998 from Jawahar Lal Nehru Medical College Belgaum, Karnataka University India. He was trained in anaesthetics in West Yorkshire (Leeds, Bradford, Huddersfield and Halifax). He attained membership of the RCoA and Fellowship of the College of Anaesthetists of Ireland. He was appointed as an SAS anaesthetist in the year 2006, and is currently an Associate Specialist at University Hospitals of Morecambe Bay NHS Trust.
Sunil's main areas of interest are trauma and obstetric anaesthesia, along with remote procedural sedation.
Outside anaesthesia, he is passionate about lifestyle medicine and always keen to empower and educate as many people as possible to live long and healthy lives by leveraging simple lifestyle changes. He is a certified Lifestyle Medicine Physician consultant and holds a Lead Tutor position for the British Society of Lifestyle Medicine. When he is not working, Sunil is busy spending time with his family, ideally outdoors. He is a keen walker and nature photographer, and a big Bollywood fan.
If he had not become an anaesthetist, he would have been a metabolic medicine physician or an artificial-intelligence engineer.
Register of Interests
Member AAGBI
Lead Tutor at British Society of Lifestyle Medicine
Clinical Courses Editor & Associate BSLM Learning Academy
Advisory Professional Standards UK Health Coaches Association
Advisory Education Indian Society of Lifestyle Medicine
Director & Cofounder Wellbeing Doctor , private lifestyle medicine clinic ( Probono & paid health coaching activities
Honorary Ambassador for Personalised Care Institute