Professor Jonathan Thompson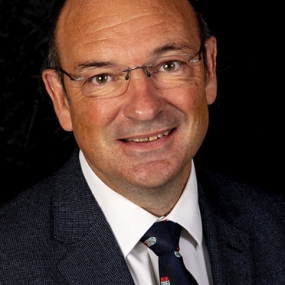 Professor Jonathan Thompson
Elected Council Member
Qualifications
BSc (Hons), MB ChB, FRCA, MD, FFICM
Term of office on Council
2020-2026
Term of office as Trustee
2023-2026
Hospital
University Hospitals of Leicester NHS Trust, Leicester Royal Infirmary, Leicester
Biography
Jonathan qualified at Leicester University in 1988 and trained mostly in the Midlands. He was appointed Senior Lecturer /Honorary Consultant in Leicester in 1997. He transferred to a full time NHS consultant post at Leicester Royal Infirmary in 2014 and became Honorary Professor at the University of Leicester in 2016. Jonathan is a former member of the ESA Pharmacology Subcommittee, Anaesthetic Research Society Council and chairman of the Vascular Anaesthesia Society. He has held several leadership roles in research and was Clinical Lead for Organ Donation for the Midlands from 2015 to 2018. He was an examiner for the Primary FRCA from 2007 to 2018 and has been Editor-in-Chief of our official CPD journal, BJA Education, since 2018.
Jonathan's clinical work is in adult critical care and perioperative medicine with interests in anaesthesia for general and vascular surgery.
Register of Interests
Member of the editorial board and nominations committee, BJA
Editorial board member, Perioperative Medicine
Former editorial board member, Anaesthesia & Intensive Care Medicine
Advisor on anaesthesia to the Royal Pharmaceutical Society
Co-director of the University of Leicester Diagnostic Development Unit
Research funding paid to my institution from BJA, AAGBI, RCoA, Intensive Care Foundation, BHF, Action Medical Research, MRC, BBSRC and GlaxoSmithKline.
Received royalty payments for editing and writing (journals, chapters and books) from Elsevier and Oxford University Press.