Welsh Board
The Welsh Board is focused on supporting and implementing the College's strategy in Wales. Its main objective is to promote high standards of training and practice in anaesthesia in Wales, while maintaining a cohesive and consistent approach to all aspects of College core business across the UK. With the increasingly divergent healthcare system in Wales the board acknowledge and ensure active engagement with Welsh Government.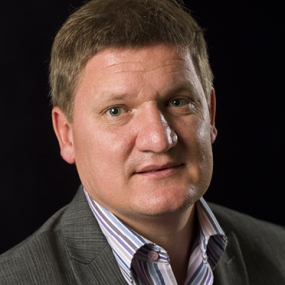 Dr Abrie Theron
Chair
"As Chair of the RCoA Welsh Board I attend College Council meetings and facilitates liaison between the speciality in Wales and the College."
Welsh Board Election
There are 9 vacancies on the Welsh Board and Consultant, Specialist Grade, Staff Grade and Associate Specialist members are invited to apply. Successful members are elected for three-years initially and are eligible to serve for one further term of three years with the mutual agreement of the elected member and the Board Chair. The terms of office begin in March 2023.
We encourage you to get involved and make a difference by nominating yourself. There is so much you and your peers could gain from your involvement.
Updated timetable and how to stand for election
29 November 2022: Nominations open. Nomination form can be found here.
*19 January 2023: Nominations close at 12 noon
An election for representation will take place when nominations have been checked for eligibility and more than one representative wishes to stand.
2 February 2023: Ballot begins
All those eligible to vote will be invited to do so by email.
9 February 2023: Close of ballot
Electronic voting will be closed at 12 noon. The election results will be declared via the College website as soon as possible.
All candidates are requested to hold the next Welsh Board meeting date in their diaries.
Wednesday 29 March 2023 – in person meeting, start time provisionally 10:00 – 13:00
October 2023, format and date TBC
How to apply
The role description and the online application are now available and the deadline to self-nominate is 19 January at 12 noon. If you have any questions, please contact Dr Abrie Theron, Chair, or Dr Simon Ford, Vice Chair, to discuss the role further and gain insight into the experience of being on the Scottish Board. Please also use our canvassing guidelines which set out the manner in which all candidates for elected College roles are required to conduct canvassing.
Those eligible to stand are Consultant, Specialist Grade, Staff Grade and Associate Specialist members working in the Hospital or Health Board in Wales, who are a Fellow or Member of the GMC and Royal College of Anaesthetists in good standing.
Welsh Board
The Board consists of an elected member of Council, six elected Consultant members an elected Staff and Associate Specialist (SAS), a trainee and the College RAA for Wales. It also comprises a representative from the following:
the Welsh Intensive Care Regional Advisers
the Welsh Pain Medicine Regional Advisers
the Association of Anaesthesia
the College's Lay Committee
a Clinical Director or equivalent representative
the College senior management, usually the Chief Executive or a director.
The current Board members are:
Dr Abrie Theron, Chair
Dr Sarah Harries, Head of School
Dr Simon Ford, Regional Adviser Anaesthesia
Prof Tamas Szakmany, Academic Representative
Dr Christine Range, Swansea Bay Health Board Representative
Dr Tessa Bailey, Cardiff & Vale Health Board Representative
Dr Alun Thomas, Hywel Dda Health Board Representative
Dr Kath Eggers, Princess of Wales Hospital Representative
Dr Declan Maloney, Betsi Cadwaladr Health Board Representative
Dr Kevin Draper, SAS Representative
Dr Ifan Patchell, Trainee Representative
Lisa Roberts, Committee Secretariat
Minutes from the past two Welsh Board meetings can be found below:
You can find the most recent Welsh Newsletter here