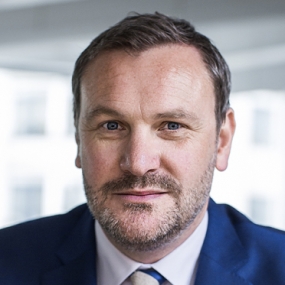 Jonathan Brüün
Chief Executive Officer
Jonathan Brüün (Jono) was appointed CEO of the Royal College of Anaesthetists in January 2020. As CEO, Jono delivers a number of leadership responsibilities:
accountability to the Trustees for the strategic leadership of the College
leading College staff members in the delivery of the organisation's objectives
enhancing engagement with and services to RCoA members.
Prior to joining the College, Jono was CEO of the British Pharmacological Society and its subsidiary companies.
Jono is currently Chair of Sense about Science, an independent charity that challenges misrepresentation of science and evidence in public life. He is also a trustee of Science Media Centre, an independent press office helping to ensure that the public have access to the best scientific evidence and expertise through the media.
Register of Interests
Chair, Sense about Science
Trustee, Science Media Centre