It is right to restart services, but we must do so in a safe way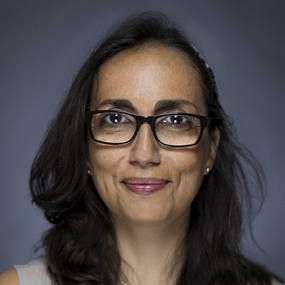 Elena Fabbrani
Policy and Patient Information Manager, Royal College of Anaesthetists
The decrease in COVID-19 cases has rightly prompted NHS England/NHS Improvement to set the wheels in motion for restarting some surgery. There is now a considerable backlog of elective cases, some of which are time-critical, which undoubtedly needs to be tackled.
But we must resist the pressures to go back to 'normal' pre-COVID level of activity too soon or the consequences for patient safety, staff wellbeing and infection control might compromise any of the benefits gained, and may even result in an increased pressure on limited resources.
In this time of crisis, brought on by this exceptional pandemic, it may be instinctive to think that COVID patients are a higher priority than non-COVID patients.
But it would also be wrong.
The effort of converting operating theatres and recovery wards into intensive care units to look after COVID-19 patients can only be undone by spending even longer than it took to deliver. The amount of resources and logistics gone into setting up COVID wards must also be allowed for unravelling them and restoring them to surgical and recovery areas. It will take time and careful planning to do this properly and safely, while still managing the ongoing COVID-19 demand.
The Royal College of Anaesthetists, in collaboration with the Association of Anaesthetists, the Faculty of Intensive Care Medicine and the Intensive Care Society, has produced a strategy to guide anaesthetic departments to consider how they can restore services, in a way that matches their own ability to ensure the safety of both their patients and staff. It addresses four broad areas of consideration, what we call the four Ss - Space, Staff, Stuff (equipment) and Systems.
Between 13-14 May, the College conducted the second in a series of monthly 24-hour snapshot member surveys to understand the pressures our members are facing on the frontline, and to ascertain to what extent they feel the four Ss are currently being met on the ground.
One month on from our first survey, it is encouraging to hear from our members that the efforts of Government and NHS England to tackle the availability of PPE, testing and anaesthetic drugs are resulting in an increase in the immediate availability of these vital components of care during a pandemic.
However there remain some concerns.
Over a third (34%) of respondents currently have a low degree of confidence in their hospital's preparedness to restart some planned activity.
Over half (56%) continue to feel concerned about the impact on their health from a lack of PPE.
More than one in six (17%) continue to have a low or no degree of confidence in their ability to access the testing they need for their patients. Availability of testing will be critical in triaging patients invited to hospital for their delayed procedures.
One in four (27%) are still not confident they will be able to access the anaesthetic drugs they need over the next month.
COVID-19 will be with us for many months and, possibly, years to come, with the risk of future surges likely.
It will not be possible to ensure the safety of staff and patients (both COVID and non-COVID), and to meet the 4Ss, with the current 'just in time' supply of PPE, testing kits and drugs.
Managing complex supply chains against an unprecedented global demand on the same resources and materials is undoubtedly challenging. Yet anaesthetists and their healthcare colleagues need sustainable stocks of all the things they need to care for their patients and to protect themselves, and to safely restore NHS services.
And, it is not just a question of resources. Our members are tired. Anaesthetists have played a critical role in looking after the most severe cases of COVID-19 alongside their intensive care colleagues. The sustained pressures of treating desperately ill patients (and sadly watching many of them die) in the most uncomfortable conditions for many weeks have taken their toll on their mental and physical resilience – and on the morale of their teams.
More than one in four (42%) reported feeling mental distress over the last month, while over one in ten (12%) feel at risk of burnout.
Nearly one third (31%) of respondents reported difficulties taking annual leave during the pandemic, despite nearly one-third (32.5%) working considerably longer hours.
Just as NHS systems need time to reset, many of the anaesthetists and their colleagues involved in the care of COVID-19 patients also need the time and space to rest and recharge their batteries before returning to their routine clinical duties, and to face any possible surge of COVID-19 cases.
The safety of our patients is our first priority, and it depends also on the health and wellbeing of our NHS staff and the resources they have available to do their jobs.
Planning for the restoration of services, and future COVID-19 surges, requires reserve capacity in systems, reliable supplies, and an adequate anaesthetic workforce which is well supported and resourced.
Elena Fabbrani
Ravi Mahajan