COVID-19: Lessons for the future of Anaesthesia and Critical Care Speakers Day 1
Professor Ellen O'Sullivan
Council Member - RCoA and Conference host day 1
Professor Ellen O'Sullivan trained in anaesthesia in the UK, qualified in 1986 and has since spent 10 years as an NHS Consultant at the University Hospital Aintree, Merseyside. She is now a consultant in a busy Dublin hospital specialising in airway management and a full spectrum of elective and out of hours work. She has been involved with Difficult Airway Society (DAS) since it's foundation and was elected President of DAS in November 2009. She was then appointed as Difficult Airway Society Professor of Anaesthesia & Airway Management in 2016. She is the immediate Past-President of the College of Anaesthetist of Ireland having held numerous posts including: Chair of Education and Chair of Examinations. Professor O'Sullivan was elected to the Council of the Association of Anaesthetists of Great Britain and Ireland (AAGBI) in 2001 and has held many posts including Vice-President. She was awarded the John Snow Silver Medal in 2013 for contributions to the Association of Anaesthetists.
A particular interest is working in international and third world countries, with early contributions to validating what later became the Life Box Pulse-Oximetry project, where she has made many trips to Africa.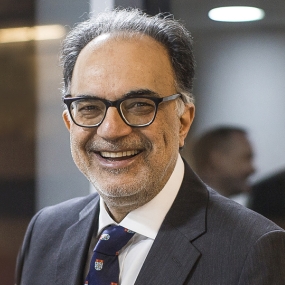 Professor Ravi Mahajan
President, Royal College of Anaesthetists
Professor Ravi Mahajan qualified in anaesthesia in 1985 in India, came to the UK in 1988 and has since had 30 years' experience in the NHS. During this time Ravi has been supporting the development of a culture that instinctively puts patient safety first in all considerations, a significant change seen in his time as a clinician.
Serving as Council member since 2007, in 2016 he became Vice-President and then President in September 2018, alongside his role as Professor of Anaesthesia and Intensive Care at University Hospitals, Nottingham. Previously Ravi was Editor-in-Chief of the peer review journal at the British Journal of Anaesthesia (BJA).
In his career as an anaesthetist Ravi has helped to develop the Safe Anaesthesia Liaison Group, the National Institute for Academic Anaesthesia, the Health Services Research Centre and more recently the Centre for Perioperative Care.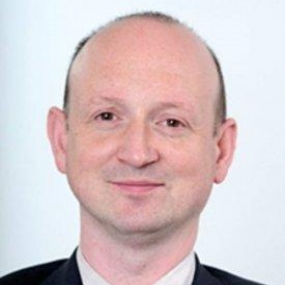 Dr Gareth Ackland
Professor of Perioperative Medicine at William Harvey Research Institute, Queen Mary, University of London; editor British Journal of Anaesthesia
Professor of Perioperative Medicine at William Harvey Research Institute, Queen Mary, University of London and editor British Journal of Anaesthesia. Regular clinical sessions as an honorary consultant at the Royal London Hospital, providing anaesthesia for major elective, transplant and trauma surgery. The focus of Gareth's research, currently funded by British Heart Foundation, NIHR Advanced Fellowship [2020-2025] and NIAA, focuses on improving outcomes for patients following major surgery and critical illness through developing translational models focussing on autonomic regulation of tissue injury.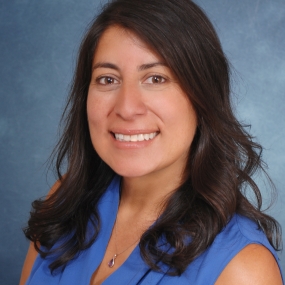 Dr Janet Diaz
Team Lead for Clinical Management/Expert Network in the Health System Readiness Unit of the Health Emergency Programme, World Health Organisation
Dr. Diaz is an accomplished specialist in intensive care and pulmonary medicine. She is committed to promoting the delivery of high quality and cost-efficient care to critically ill patients in resource-limited settings (RLS) from severe infectious diseases and other serious hazards.
Since 2018, she has been working at the World Health Organization as Team Lead for Clinical Management/Expert Network in the Health System Readiness Unit of the Health Emergency Programme. In this role, she is leading the clinical management response and preparedness to high threat, infectious disease outbreaks, including Lassa Fever, Ebola Virus Disease and now the COVID-19 pandemic. She strives to bring together global clinical experts into a more rapid, resilient and quality-focused outbreak response paradigm. The unit focuses on developing clinical guidance and tools, including access to oxygen, accelerating clinical research and innovation on characterization and management, hosting WHO Clinical Data Platform and clinical operational support to member states.
Clinically, she previously worked in the San Francisco Bay Area. Most recently as an intensivist at the California Pacific Medical Center, a tertiary referral center for the Sutter Health Care system. From 2006-2010, she worked as the Medical Director of the medical ICU at San Francisco General Hospital and Assistant Clinical Professor at UCSF, where she was recognized for her leadership in Hospital Quality, Patient Safety and teaching.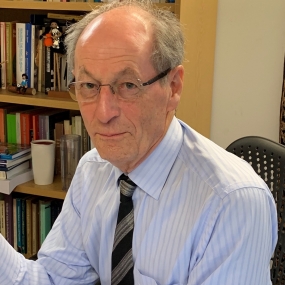 Professor Sir Michael G. Marmot
Director of the Institute of Health Equity (UCL Department of Epidemiology & Public Health)
Sir Michael Marmot has been Professor of Epidemiology at University College London since 1985. Professor Marmot is the Advisor to the WHO Director-General, on social determinants of health, in the new WHO Division of Healthier Populations. He is the recipient of the WHO Global Hero Award. Marmot has led research groups on health inequalities for nearly 50 years. He chaired the Commission on Equity and Health Inequalities in the Americas, set up in 2015 by the World Health Organization's Pan-American Health Organization (PAHO/ WHO). He was Chair of the Commission on Social Determinants of Health (CSDH), which was set up by the World Health Organization in 2005, and produced the report entitled: 'Closing the Gap in a Generation' in August 2008. At the request of the British Government, he conducted the Strategic Review of Health Inequalities in England post 2010, which published its report 'Fair Society, Healthy Lives' in February 2010. This was followed by the European Review of Social Determinants of Health and the Health Divide, for WHO EURO in 2014, and in 2020 Health Equity in England: Marmot Review 10 Years On, and Build Back Fairer: the COVID-19 Marmot Review. He served as President of the British Medical Association (BMA) in 2010-2011, and as President of the World Medical Association in 2015. He was a member of the Royal Commission on Environmental Pollution for six years and in 2000 he was knighted by Her Majesty The Queen, for services to epidemiology and the understanding of health inequalities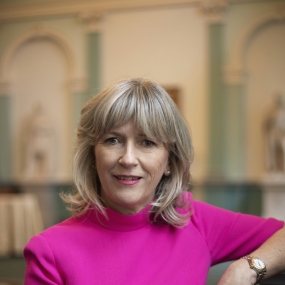 Professor Mary Horgan
President of the Royal College of Physicians of Ireland
Professor Mary Horgan is President of the Royal College of Physicians of Ireland, former Dean of the School of Medicine at UCC and Consultant Physician in Infectious Diseases at Cork University Hospital. She graduated from University College Dublin in 1986.
Professor Horgan undertook a Fellowship in Infectious Diseases in Washington University Medical School, St Louis, USA and was appointed Assistant Professor of Medicine in 1995. She returned to Ireland in 1997 to take up the position of Consultant in Infectious Diseases.
Professor Horgan was appointed as Dean of the Medical School in UCC in 2013 and held the position for a 4-year term
Professor Horgan has been a Ministerial appointment of number of Health service-related National Boards including HPRA, IBTS and was appointed Chair of the National Research Ethics Committee on COVID-19. She is on the GAA's expert Advisory Committee on COVID19 and worked with World Rugby on Return to Play strategy. Appointed to NPHET in January 2021 and Advisory committee on Rapid Testing February 2021.
She was awarded the UCD Alumni award for health in 2019.
Professor Horgan was elected as President of the Royal College of Physicians of Ireland, the first women to hold this position since the College's foundation in 1654.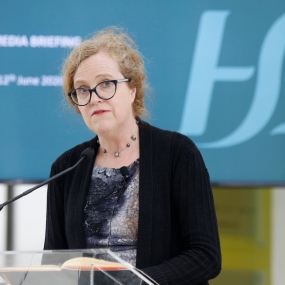 Dr Catherine Motherway
Immediate past President of the Intensive Care Society of Ireland
Dr Catherine Motherway qualified from UCC in 1985 and gained her CST in Anaesthesiology and Intensive Care Medicine in 1996 from the College of Anaesthesiologist'. She subsequently completed further training in Intensive Care Medicine in Australia and became a Fellow of the College of Intensive Care Medicine. She was appointed as Consultant Anaesthesiologist with a special interest in Intensive Care medicine in 1999 .Special interests include Intensive Care Medicine, training ,Organ-Donation, Transfusion medicine and Ophthalmic Anaesthesia. She is a former Chair of Training Committee of The College of Anaesthesiologists and is the immediate Past President of the ICSI.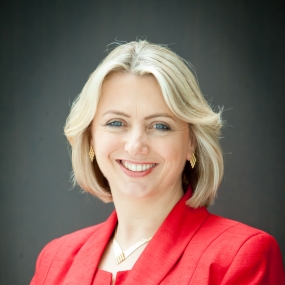 Professor Helen Stokes Lampard
Chair of the Academy of Medical Royal Colleges
Helen is a GP Principal, Chair of the Academy of Medical Royal Colleges (AoMRC, the body representing all Royal Colleges and Faculties), Chair of the board of the National Academy for Social Prescribing (NASP) and Professor of GP Education. She was Chair of the Royal College of General Practitioners (RCGP) until Nov 2019.
As Chair of AoMRC she sits on numerous national committees including the National Emergency Pressures Panel, the Public Health review group, the review of digital healthcare, the NHS Net Zero Executive as well as a large number focussed on urgent reshaping of the NHS in response to the COVID-19 pandemic. She is fully seconded away from the University of Birmingham for the duration of this role (2020-23). During her time as RCGP Chair, Helen had a high media profile with over 200 TV, 200 radio and 20,000 appearances in printed media (newspapers) and led on several major professional gains, including state backed indemnity for all NHS staff working in the community, a new vision for General Practice and implementation of significant financial and contractual improvements in GPs working lives.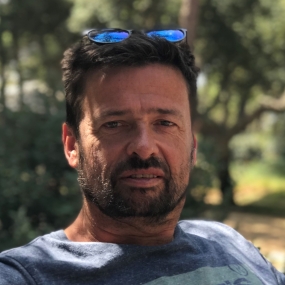 Professor Tim Cook
Consultant in Anaesthesia and Intensive Care Medicine, Royal United Hospital, Bath
Professor Tim Cook is a full time DGH consultant in Anaesthesia and Intensive Care Medicine at Royal United Hospital, Bath. He is an honorary Professor of Anaesthesia at the University of Bristol. Tim has been centrally involved in five RCoA National Audit Projects: as clinical lead for NAP3 and 4 (NAP3 – epidurals/spinal anaesthesia, NAP4 - airway management), and as co-lead and director of the program for NAP5-7 (NAP5 – accidental awareness during general anaesthesia – NAP6 – perioperative anaphylaxis and NAP7- perioperative cardiac arrest). These big projects involve the nation's anaesthetists collaborating to shine a light on patient-centred aspects of anaesthetic practice and safety. They are a form of professional-citizen science and are recognised to have changed the landscape of UK anaesthesia clinical practice and anaesthesia research engagement. Like many colleagues, Tim has an overall interest in improving safety and quality in anaesthesia and intensive care using a bottom up approach. He has been awarded the RCoA Macintosh Professorship 2012-13, the Difficult Airway Society Professorship 2014, an honorary Professorship in Bristol University.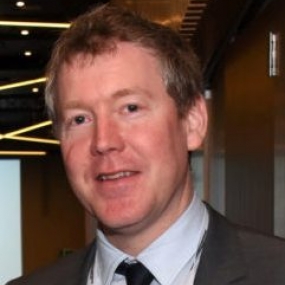 Dr John Bates
Dean of the Joint Faculty of Intensive Care Medicine of Ireland
Dr John Bates graduated from NUIG in 1993 and completed internship and 2 years of internal medicine training in Galway before going on to complete Anaesthesiology training in Ireland (CST in 2002). He then spent a further 3 years training in Intensive Care medicine in Australia (The Alfred Hospital, Melbourne and Royal Children's Hospital Melbourne) before returning to take up a position as Consultant Intensivist/Anaesthetist at University Hospital Galway. He was Director of ICU at UHG from 2003 to 2007 and is currently Dean of the Joint Faculty of Intensive Care Medicine of Ireland, Clinical lead for critical care medicine for the Saolta Hospital Group and personal professor of Anaesthesia and Intensive Care medicine at NUIG.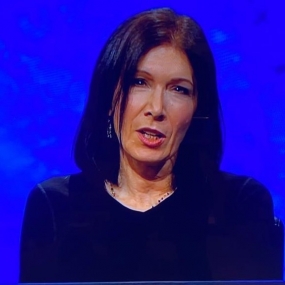 Professor Beverley Jane Hunt
Professor of Thrombosis & Haemostasis at King's College London;
Professor Hunt has a large clinical practice, specialising in thrombosis and haemostasis & obstetric haematology. She runs a research group with over 380 peer-reviewed publications to her name, and won the BMJ Research paper of the year 2011 with the CRASH-2 team.
She is a recognised national and international expert in thrombosis & bleeding disorders. In 2002 she founded and is now Medical Director of the thrombosis charity, 'Lifeblood: the thrombosis charity', which rebranded as Thrombosis UK.
She has a major research interest in the coagulopathies of viral diseases, with work going forward on Ebola with the British military, & a grant from Wellcome looking at coagulopathy in Lassa fever.
She has led internationally in describing the profound thrombotic & haemostatic changes seen in COVID-19 patients and her webinar on April 4th for the ISTH has been viewed 22,000 times. Her patient webinar for Thrombosis UK for patients has been viewed 16,000 times. She has worked with BBC News to help the public understand thrombosis in COVID-19.
She was one of the first to suggest that there are two thrombotic processes in the lungs of those with COVID-19 infection – both HAT & also immunothrombosis (thrombosis secondary to the lung inflammation) & has multiple publication around thrombosis and COVID-19.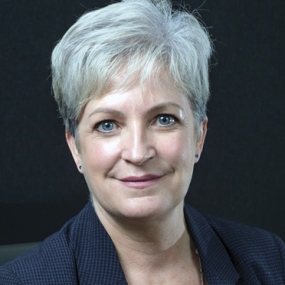 Dr Alison Pittard
Dean, Faculty of Intensive Care Medicine
Alison has been a Consultant in Anaesthesia and Intensive Care Medicine in Leeds since 1997 and was awarded an MD in 1998. Her early years were spent first as Intercollegiate Board Tutor followed by Regional Advisor for West Yorkshire. She became an examiner for the FRCA and DICM in 2006, chairing the Final FRCA MCQ subgroup between 2014 and 2016. In 2008 Alison was elected Lead RA and became Associate Postgraduate Dean, Yorkshire and Humber Deanery the following year. As Lead RA she was co-opted onto the newly formed FICM Board in 2010 and was instrumental in developing the single CCT curriculum, recruitment process and selection tools and the written paper for the new FFICM exam, for which she continues to examine. In 2012, Alison became a FICM Board member in its first election and the following year took over as Chair of the Training and Assessment Committee, a role she relinquished in 2016 on becoming Vice Dean. She has played an integral role in the Faculty's "Critical Futures" initiative including chairing the Enhanced Care Working Party and promoting other work streams. Most recently, Alison has been developing international links, which she plans to formalise during FICM's 10th anniversary year.
Outside of medicine Alison is a proud mother of 2 girls, studying Computer Science and Veterinary Medicine. She plays piano, runs for pleasure, enjoys singing and ensures she has at least one sun and one ski holiday a year.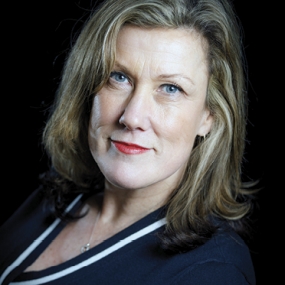 Dr Claire Mallinson
Council Member, RCoA
Dr Claire Mallinson is a consultant anaesthetist specialising in paediatric scoliosis. She was college tutor for three years until 2005, Programme Director in 2007 and then Medical Director of Education. Her national roles include: Chairperson of Group of Anaesthetists in Training (AAGBI 1997), Chair of the National Association of Clinical Tutors (2012 to 2015), co-founder of the UK Delivering Excellence in Medical Education Conference and member of the Academy of Royal Colleges committees on Safe Prescribing and the Temple Report.
Claire is incredibly ambitious for junior colleagues, and created Clinical, Leadership and Educational Fellowship programmes. She recognises the need for clinicians to have a voice in the future.
Professor Hugh Montgomery
Professor of Intensive Care Medicine, University College London
Hugh is Professor of Intensive Care at University College London, where he directs the Centre for Human Health and Performance. He has published over 500 scientific papers. He is accredited in General Internal Medicine, Cardiology and Intensive Care Medicine, and practices as an intensivist in N London.
During the Covid waves, Hugh delivered frontline care. Sitting on the council of the Intensive Care Society, he led external relations, delivering educational seminars, knowledge shares and more. He helped author the UK Critical Care Covid guidelines; chaired the National Emergency Covid Critical Care Committee; and helped in development of two new CPAP devices.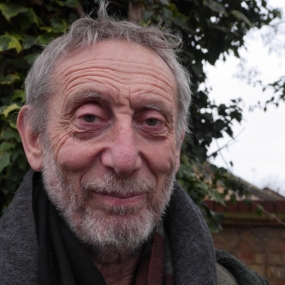 Michael Rosen
Children's Author and COVID-19 survivor
Michael Rosen is one of Britain's best loved writers and performance poets for children and adults. His first degree in English Literature and Language was from Wadham College, Oxford and he went on to study for an MA at the University of Reading and a PhD at the former University of North London, now London Metropolitan. He is currently Professor of Children's Literature at Goldsmiths, University of London. He was the Children's Laureate from 2007-2009.
Michael is also a popular broadcaster and has presented BBC Radio 4's acclaimed programme about language, "Word of Mouth" since 1998, as well as regularly presenting documentary programmes for BBC Radio 4 and BBC Radio 3,
Michael has published over 200 books for children and adults, including "The Sad Book" with Quentin Blake - a meditation on bereavement written after the loss of his son, Eddie; and "We're Going on a Bear Hunt" with Helen Oxenbury.
In March 2020, during the COVID-19 pandemic, Rosen was admitted to hospital with suspected COVID-19. Rosen was moved into intensive care on 29 March and then back to a ward, before being moved back into intensive care in early April. He left intensive care after 47 days, on 22 May.