COVID-19: Lessons for the future of Anaesthesia and Critical Care Speakers Day 2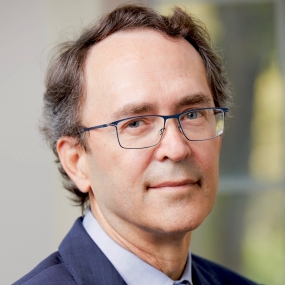 Professor Hugh Hemmings
Editor-in-Chief, British Journal of Anaesthesia and Conference Host Day 2
Hugh Hemmings is the Joseph F. Artusio Jr. Professor and Chair of Anesthesiology, Professor of Pharmacology, and Senior Associate Dean for Research at Weill Cornell Medicine, and Anesthesiologist-in-Chief at New York-Presbyterian Hospital/Weill Cornell Medical Center. Dr Hemmings earned a BS in Biochemistry from Yale College, a PhD in pharmacology from Yale Graduate School, and an MD from Yale Medical School. His graduate work in the laboratory of Paul Greengard, PhD was cited in his 2000 Nobel Prize in Physiology and Medicine. He completed postdoctoral work at The Rockefeller University, a residency in anaesthesia at the Massachusetts General Hospital, and a fellowship in cardiac anaesthesia at NewYork-Presbyterian Hospital/Weill Cornell Medical Center, where he has been a faculty member for more than 25 years.
An internationally recognised neuropharmacologist, Dr. Hemmings is an expert in the synaptic effects of general anesthetics and mechanisms of neuronal signal transduction. His research is supported by grants from the National Institutes of Health. He is active in several national and international societies for anesthesiology and neuroscience, and serves as Editor-in-Chief of the British Journal of Anaesthesia. He has been elected Fellow of the Royal College of Anaesthetists and member of the Association of University Anesthesiologists. Dr. Hemmings has authored more than 120 articles in anaesthesiology and neuroscience, and has edited four books, including Pharmacology & Physiology for Anesthesia: Foundations and Clinical Application, 2e published in 2019.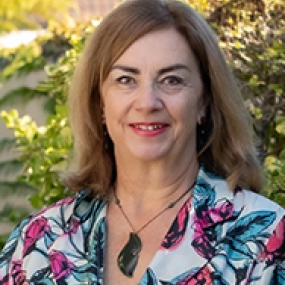 Dr Vanessa Beavis
President, Australian and New Zealand College of Anaesthetist (ANZCA)
Vanessa joined the ANZCA Council in 2012 and became ANZCA president in May 2020. She has held positions including chair of the Training Accreditation Committee, chair of the Perioperative Medicine Steering Committee, ANZCA Council representative on the FPM Board, founding chair of the Anaesthetists and Leadership Special Interest Group, and was an examiner for the final exams.
Originally from South Africa, where she completed her training, Vanessa emigrated to New Zealand in 1993. Vanessa has said that, at the time, she could not have imagined all the professional opportunities, friendships and deep satisfaction that have come from her increasing involvement in ANZCA. Seeing the level at which her colleagues practiced anaesthesia as a result of their training education and skills she immediately decided to stay, and contribute as best she could.
Today, Vanessa is a specialist anaesthetist working in Auckland where her main area of interest is liver transplantation. Vanessa has just stepped down as director of Perioperative Services at Auckland City Hospital, New Zealand to focus on the ANZCA presidency.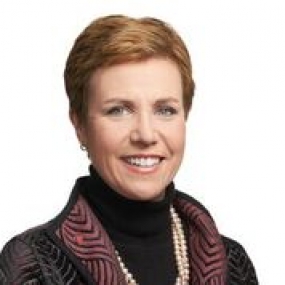 Dr Susan Moffatt-Bruce
Chief Executive Officer, Royal College of Physicians and Surgeons of Canada
Dr. Moffatt-Bruce is a world-class leader and surgeon, with sharp business acumen and a passion for value-driven care. She holds degrees from McGill University, Dalhousie University, University of Cambridge and the Ohio State University. A funded research scientist and practicing thoracic surgeon, she has held leadership positions in numerous national and international associations. Previously, Dr. Moffatt-Bruce has worked as a Chief Quality and Patient Safety officer, and senior hospital executive.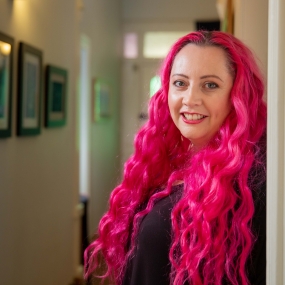 Professor Siouxsie Wiles
New Zealander of the Year
Associate Professor Siouxsie Wiles MNZM studied medical microbiology at the University of Edinburgh, followed by a PhD in microbiology at the Centre for Ecology and Hydrology in Oxford and Edinburgh Napier University. After almost a decade at Imperial College London, she emigrated to New Zealand where she heads up the Bioluminescent Superbugs Lab at the University of Auckland. Her research interests include antibiotic discovery, antibiotic resistance surveillance, and investigating the molecular basis of bacterial infectivity. Dr Wiles has won awards for both her commitment to the ethical use of animals in research and for her science communication including the Prime Minister's Science Media Communication Prize and the Royal Society Te Apārangi's Callaghan Medal in 2013. In 2017 she published her first book, 'Antibiotic resistance: the end of modern medicine?' and in 2019 was appointed a member of the New Zealand Order of Merit for services to microbiology and science communication. During COVID-19 Dr Wiles joined forces with Spinoff cartoonist Toby Morris to make the science of the pandemic clear and understandable. Releasing their work under a Creative Commons licence, their graphics have been translated into multiple languages and have been adapted by governments and organisations all around the world as part of their official pandemic communications. In 2020, Dr Wiles was the Supreme Winner of the Stuff Westpac Women of Influence Award and listed by the BBC as one of their 100 influential women of the year. In March 2021 she was named the Kiwibank New Zealander of the Year.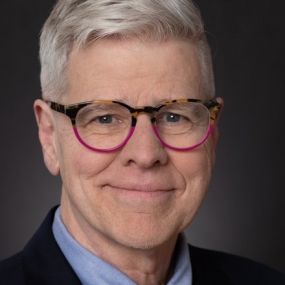 Professor Steve Shafer
Professor Emeritus, Department of Anesthesiology, Perioperative and Pain Medicine, Stanford University
Dr Shafer's interests include data modelling, the clinical pharmacology of intravenous anesthetic drugs, and publication policy and ethics. His work in pharmacology includes studying the intravenous opioids and hypnotics used in anesthetic practice, applying conventional pharmacokinetic and pharmacodynamic models, inverse models (used to drive target controlled infusion systems), Bayesian models (used to handle model uncertainty), models of drug interaction, and models of receptor function that help elucidate mechanisms of drug action. His work in publication policy and ethics follows his 10 years as Editor-in-Chief of Anesthesia & Analgesia. From 2006-2016 Dr Shafer and his editorial board uncovered two of the most prolific serial academic fraudsters in history: Joachim Boldt and Yoshitaka Fujii. He finished my term as EIC with the unenviable record of retracting more papers for research fraud than any previous editor of any journal, ever. Since March Dr Shafer has been modelling the COVID-19 pandemic. The R code is freely available at https://github.com/StevenLShafer/COVID19. His semiweekly updates are distributed by email. Those interested in receiving the updates can contact him at steven.shafer@stanford.edu.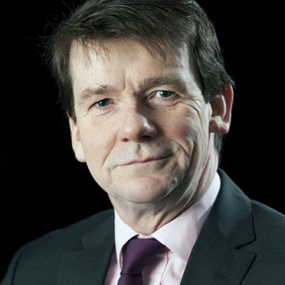 Professor William Harrop-Griffiths
Vice-President, Royal College of Anaesthetists
Professor William Harrop-Griffiths qualified from Oxford and St
Thomas' Hospital, London in 1981 after training in both London and
Seattle, USA. He was appointed as a consultant anaesthetist at St
Mary's Hospital in 1991.
William's areas of interest within the specialty include regional
anaesthesia. Roles at the RCoA include: chair of the Clinical
Quality and Research Board, also as College lead for the Advisory
Committee on Clinical Excellence Awards (ACCEA).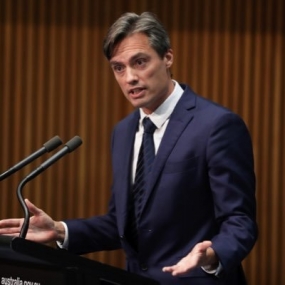 Clinical Associate Professor Nick Coatsworth
Executive Director of Medical Services at the Canberra Hospital and an Infectious Diseases Adviser to the Department of Health, Australia
Dr Nick Coatsworth is one of Australia's key medical leaders and held a national role in the Australian response to COVID-19 as Deputy Chief Medical Officer. Bringing together his skills as an infectious disease physician, a respiratory physician, a practitioner of disaster and humanitarian medicine, and high level experience in health administration, Nick became one of the most recognised medical spokespeople during the pandemic, engaging the Australian community through a variety of media platforms.
Nick has had a long history of leadership in medicine. He was Executive Director of the National Critical Care and Trauma Response Centre in Darwin, and oversaw deployments of Australian Medical Assistance Teams to Vanuatu and Fiji after Cyclone Pam and Winston. Nick led the second AusMAT to the Philippines after Typhoon Haiyan.
During his early career years Nick was a field doctor for Medecins Sans Frontieres and practised in the Republic of Congo, Chad and Darfur. Later, he became President of the Australian Section of MSF and served on the Board for two terms. He has also served on the board of Careflight Limited, one of Australia's leading aeromedical providers.
Nick now holds the position of Executive Director of the Medical Services Group at the Canberra Hospital. He retains a clinical role as an infectious diseases physician, educates young clinicians from medical student through to physician trainee, and is studying a part time Doctor of Philosophy at the Australian National University examining foreign policy decision making during COVID-19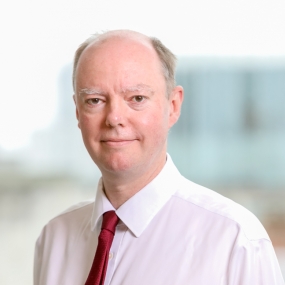 Professor Chris Whitty
Chief Medical Officer and DHSC Chief Scientific Adviser
Professor Chris Whitty is Chief Medical Officer (CMO) for England, the UK government's Chief Medical Adviser and head of the public health profession.
Chris is also Chief Scientific Adviser for the Department of Health and Social Care (DHSC), with overall responsibility for the department's research and development, including the National Institute for Health Research (NIHR), the government's major funder of clinical, public health, social care and translational research. He represents the UK on the Executive Board of the World Health Organization.
Chris is a practising NHS Consultant Physician at University College London Hospitals (UCLH) and the Hospital for Tropical Diseases, and Gresham Professor of Physic at Gresham College.
Chris is an epidemiologist and has undertaken research and worked as a doctor in the UK, Africa and Asia. He was Professor of Public and International Health at the London School of Hygiene and Tropical Medicine (LSHTM) before becoming CMO.
Chris was the interim Government Chief Scientific Adviser from 2017 to 2018, including during the Novichok poisonings. Before that, he was the Chief Scientific Adviser at the Department for International Development (DFID), which included leading technical work on the West Africa Ebola outbreak and other international emergencies.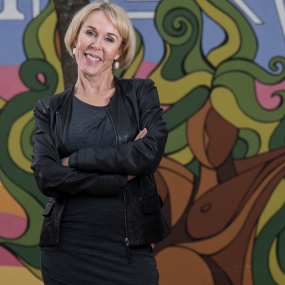 Professor Helen Rees
Board Chair, South African Health Products Regulatory Authority
Professor Helen Rees is the Executive Director of Wits RHI, the largest research Institute at the University of Witwatersrand, and Co-Director of the Wits African Leadership in Vaccinology Expertise Flagship programme. Helen is Chair of the Board of the South African Health Products Regulatory Authority and also Chairs the World Health Organisation's AFRO Region Immunization Technical Advisory Group. She is a member of the WHO's IHR COVID Emergency Committee, a member of WHO's expert committee on COVID vaccines and a member of WHO's Scientific and Technical Advisory Group on Infectious Hazards (STAG-IH). Helen is internationally renowned for her research and policy work in vaccines, HIV and drug regulation both globally and in the African continent. Helen currently Chairs the Global Alliance for Vaccines and Immunisation (GAVI) Programme and Policy Committee and serves on the Gavi Board and also Chairs the Coalition for Epidemic Preparedness (CEPI)'s Scientific Advisory Committee and serves on CEPI's Board.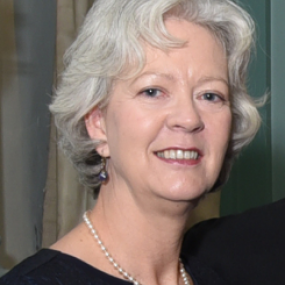 Professor Karina Butler
Consultant Paediatrician and Chair of the National Immunisation Advisory Committee, Royal College of Physicians of Ireland
Professor Karina Butler is UCD Clinical Professor of Paediatrics, Consultant Paediatrician and Infectious Diseases Specialist at Children's Health Ireland at Crumlin and Temple Street Children's University Hospital. A former president of the Infectious Diseases Society of Ireland (2018-2020), she chairs the National Immunisation Advisory Committee of the Royal College of Physicians of Ireland and is Chair of PENTA Foundation UK, an independent charity that seeks to promote research into infectious disease in children as part of the wider Penta Network. Appointed to the National Public Health Emergency Team in late 2020, she is also a member of the COVID-19 Expert Advisory Group of the Health Information and Quality Authority. She has served on the national tuberculosis and scientific advisory committees of the Health Protection Surveillance Centre, the steering committee member of the Paediatric European Network for Treatment of AIDS and Infectious Diseases (PENTA-ID). Her clinical research has focussed on prevention and management of HIV infection in children and adolescents. As Chair of the National Immunisation Advisory Committee she is committed to the prevention of infectious diseases using safe and effective vaccines, thus protecting the health of our population.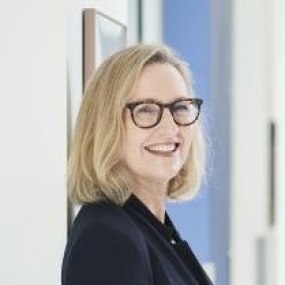 Professor Kristine Macartney
Director of the National Centre for Immunisation Research and Surveillance (NCIRS), Australia
Professor Kristine Macartney is the Director of the National Centre for Immunisation Research and Surveillance (NCIRS), a paediatric infectious disease consultant at The Children's Hospital at Westmead and a Professor in the Faculty of Medicine and Health, University of Sydney. Her research interests include all aspects of vaccine preventable disease research, particularly policy development, vaccine safety and prevention of viral diseases.
Kristine acts regularly as an expert consultant to the World Health Organisation (WHO) and is a member of peak advisory committees in Australia. She also leads the Australian national AusVaxSafety and Paediatric Active Enhanced Disease Surveillance (PAEDS) networks, and is the founding chair of the Australian Regional Immunisation Alliance (ARIA), which is working with countries and partners in the Indo-Pacific region.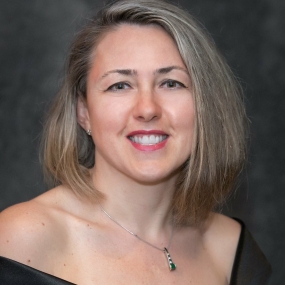 Dr Dolores McKeen
Professor & Chief, Obstetric Dept, IWK Health Centre, Canada
Dr Dolores McKeen is a Professor in the Department of Anesthesia at Dalhousie University and Chief of the IWK Health Centre Women's & Obstetric Department of Anesthesia, in Halifax, NS., Canada. She is the President of the Canadian Anesthesiologists' Society and is a Canadian Certified Physician Executive. She holds numerous leadership and medical education positions with the Association of Canadian University Depts of Anesthesia, the Royal College of Physicians and Surgeons of Canada and the Canadian Anesthesia Research Foundation.
Dr. McKeen is the past Director of IWK Women's & Obstetric Research Unit, the Dalhousie Anesthesia Resident Research program and is an Affiliated Scientist with the Maritime Strategy for Patient Orientated Research (SPOR) Support Unit. She recently published the Top 10 Canadian Anesthesia Research Priorities, James Lind Alliance patient priority setting partnership.
Dr Laura Griseto
fifth year trainee in Anaesthesiology and Critical Care Medicine at the Mater Misericordiae Hospital in Dublin, Ireland
Dr. Laura Griseto is a fifth-year trainee in Anaesthesiology and Critical Care Medicine at the Mater Misericordiae Hospital in Dublin, Ireland. After returning from maternity leave in early 2020, she worked across 3 busy University teaching hospitals in Dublin doing a mixture of Anaesthesiology and Covid ICU. She contracted Covid on the 13th April 2020, extending the time she had already spent away from her husband and her children, then aged 2 and 6 months.
Laura has a background in Psychology and a keen interest in human behaviour. An avid believer in good team dynamics, civility and collegiality, she will discuss her take on the trainee experience of Covid 19 throughout the course of the pandemic.