Dr Archibald Daniel Marston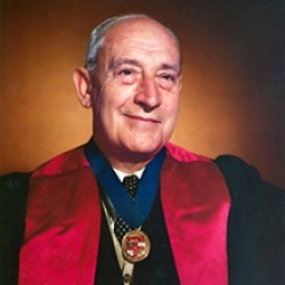 Dr Archibald Daniel Marston CBE FFARCS(Hon) FRCS(Hon) LDSRCS LRCP DA
28/03/1891 to 14/01/1962
Place of birth: London
Nationality: British
CRN: 715197
Also known as: Archie
Education and qualifications
| | |
| --- | --- |
| General education | Educated privately; Guy's Hospital Medical & Dental Schools |
| Primary medical qualification(s) | MRCS LRCP 1915 |
| Initial Fellowship and type | FFARCS by Election |
| Year of Fellowship | 1948 |
| Other qualification(s) | LDSRCSEng 1913; DA(RCP&S) 1935 |
Professional life and career
Postgraduate career
Archibald Marston entered Guy's Hospital in 1909 to study dentistry, but decided he would rather study medicine and so persuaded his father to allow him to take a double course. He qualified in 1915 and joined the Navy as a Temporary Surgeon Lieutenant. At some time he was a Prosector in Anatomy at the Royal College of Surgeons, and he held a number of junior posts at Guy's Hospital including House Surgeon, Resident Medical Officer, Resident Obstetrician, Emergency Surgery Officer, Obstetric Registrar and Tutor. He originally intended to become a surgeon, but was persuaded by Sir Alfred Fripp that anaesthesia held a great future. He was appointed anaesthetist to Guy's Hospital in 1919. He also became an honorary anaesthetist to Guy's Hospital Dental School and Salomons Maternity & Infant Welfare Centre, and in 1934 was appointed to the staff of the Royal Masonic Hospital. He retired in 1956.
Professional interests and activities
Archibald Marston was primarily a clinical anaesthetist with a mission to raise the status of anaesthesia. He was a practical teacher and popular lecturer at Guy's. He was an examiner, first for the D.A. and later for the FFARCS. In 1941 he was the President of the section of Anaesthetics of the Royal Society of Medicine, and in 1944 President of the Association of Anaesthetists. In 1948 he became the first Director of the Department of Anaesthetics at Guy's. He believed wholeheartedly that the future of anaesthetists depended on the support and goodwill of their surgical colleagues and so he was instrumental in the development of the Faculty of Anaesthetists within the Royal College of Surgeons (see the "Origins of the RCoA" document in this section of the College website). He became the first Dean of the Faculty that met for the first time in March 1948 and in April he was awarded an FRCS by election. In March 1949 he delivered the first Clover Lecture and in 1953 was awarded a C.B.E. in recognition of his contributions as Consultant Adviser in Anaesthetics to the Ministry of Health, in the Coronation Honours List. He was awarded the Hickman Medal by the Faculty in 1957 and the John Snow Medal by the Association in 1958. He was awarded an Honorary FFARCS in 1960.
Other biographical information
Archibald Marston married Emily Phyllis Irene Cox in 1923, who died before him in 1961. He enjoyed gardening and billiards, and was a member of the Bath, National Sporting and Surrey County Cricket Clubs.
Author and Sources
Author: E Anne Thornberry
Sources and any other comments:
RCS Plarr's Lives; BMJ 1328 June 13, 1953, - Medical Coronation Honours; The Dental Surgeons' Directory – Findmypast, p 124; Ann Roy Coll Surg Engl 1962, 30, 272 – 273.