Dr Bernard Leo Salmon Murtagh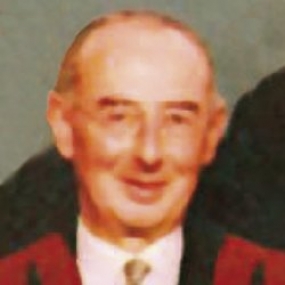 Dr Bernard Leo Salmon Murtagh MBChB FFARCS MRCS LRCP DA
02/03/1899 to 26/09/1969
Place of birth: Birmingham
Nationality: British
CRN: 715222
Education and qualifications
| | |
| --- | --- |
| General education | St Philip's Grammar School, Birmingham; Birmingham University |
| Primary medical qualification(s) | MRCS LRCP, 1926; MB ChB, Birmingham, 1926 |
| Initial Fellowship and type | FFARCS by Election |
| Year of Fellowship | 1948 |
| Other qualification(s) | DA(RCP&S), 1939 |
Professional life and career
Postgraduate career
Dr Murtagh was house physician, house surgeon and resident anaesthetist at the then Queen's Hospital, Birmingham. Subsequently, he acted as a visiting anaesthetist to the Queen's (later absorbed into the Queen Elizabeth), Midland Nerve and Sellyoak Hospitals, and Honorary Anaesthetist at Birmingham Women's Hospital. Later, he was Consultant Anaesthetist at the United Birmingham Hospitals and held appointments with the Birmingham Regional Hospital Board. He was also Clinical Lecturer in Anaesthetics to the University of Birmingham, and Director of the Department of Anaesthetics at the United Birmingham Hospitals. [Information on the dates of these various appointments would be welcome] He retired from clinical practice in 1964.
Professional interests and activities
Bernard Murtagh was known primarily as an excellent teacher, and was active in the organisations of the specialty. He was a fellow of both the Association of Anaesthetists (member of Council 1945-7) and of the Royal Society of Medicine (member of the Section Council 1948-60, and its President 1957-8). He was also President of the BMA Section on Anaesthesia in 1958, and at some time held the Presidency of the Midland Medical Society Section of Anaesthetics. He was a member of the Foundation Board of the Faculty, serving from 1948 to 1966.
Other biographical information
Bernard Murtagh married Helen Mary Morris in 1930. After retiring he was an active gardener and enjoyed reading.
Author and Sources
Author: Dr E Anne Thornberry
Sources and any other comments: Obituary. Anaesthesia 1970; 25 no 1 January 1970; Obituary. BMJ 1969; 11 October 1969 p 115; Medical Directories for 1949 and 1964. Photo from Colege collection