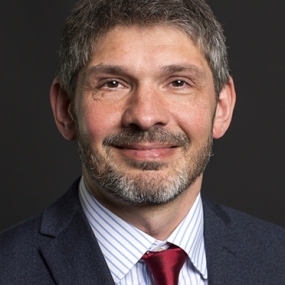 Dr Chris Carey
Council Member
Qualifications
MBBS FRCA
Term of office on Council
March 2017–2027
Hospital
Brighton and Sussex University Hospitals NHS Trust
Biography
Dr Chris Carey trained at St Mary's Hospital Medical School, qualifiying in 1995. He undertook his anaesthetic training in the North West Thames (Imperial) region before being appointed as a consultant in 2004 to Brighton and Sussex University Hospitals NHS Trust where he specialises in neuroanaesthesia. He served as College Tutor for BSUH from 2007 to 2010 before becoming Head of the Kent Surrey and Sussex (KSS) School of Anaesthesia from 2010 to 2016. In 2016 he was appointed as an Associate Postgraduate Dean for HEE KSS.
He is a Senior Lecturer at Brighton & Sussex Medical School where he leads the MSc course in Anaesthesia & Perioperative Medicine.
Register of Interests
Secondment to Health Education England as Associate Postgraduate Dean (4PAs)
Secondment to Brighton & Sussex Medical School as Senior Lecturer
Undertakes private medical practice in Sussex.