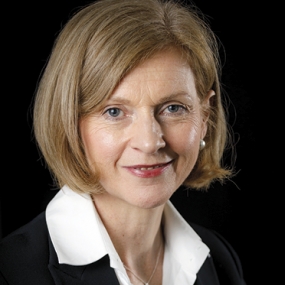 Dr Claire Shannon
Council Member
Qualifications
FRCA
Term of office on Council
March 2018–2024
Hospital
Guys and St Thomas' Hospital NHS Trust, London
Biography
Dr Claire Shannon has been a consultant anaesthetist at Guys and St Thomas Trust with a special interest in paediatric anaesthesia and ENT since 1997. She was clinical lead for paediatrics and has been involved in postgraduate education throughout the whole of her consultant career as college tutor, TPD, RA and Lead RA, FRCA examiner. She is now within HEE in London as Head of Speciality School, striving to improve wellbeing and the ARCP processes within the constraints of complex regulatory systems. Her recent focus is developing an innovative leadership training programme in order to equip future consultants with the skills and language to be leaders.
The NHS is damaged, and the workforce battered and bruised and recruitment is in crisis in some areas of the country. Consultants and trainees, are under pressure to deliver service in increasingly complex situations and feel undervalued and demoralised. She believes anaesthetists need to understand the reasons behind the problems, and work with others to develop and protect workforce and patients. The College is the champion of this and Claire welcomes a chance to represent clinical anaesthetists on Council and strive to make things better for all.
Register of interests
Head of Specialty School Anaesthesia and ICM London
Member of Anaesthetic Group Practice, London.