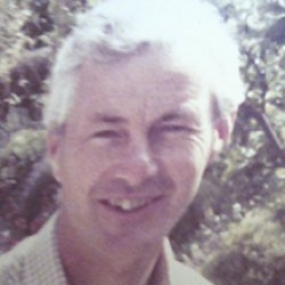 Dr David Edmond Fry MBBS FFARCS MRCS LRCP
01/03/1941 to 16/08/1982
Place of birth: Salisbury, Wiltshire
Nationality: British
CRN: 732554
Education and qualifications
| | |
| --- | --- |
| General education | Bishop Wadsworth Grammar School, Salisbury; St Bartholomew's Hospital Medical School |
| Primary medical qualification(s) | MBBS, London, 1964 |
| Initial Fellowship and type | FFARCS by Examination |
| Year of Fellowship | 1969 |
| Other qualification(s) | MRCS LRCP, 1964 |
Professional life and career
Postgraduate career
House appointments were at St Bartholomew's (orthopaedics), Redhill (surgery) and Poole (medicine) where his interest in anaesthetics began. Two years in the specialty in Poole were followed by two more at the Westminster and then appointment as a senior registrar rotating between Hammersmith & Salisbury. He was appointed consultant at the latter in 1973, working there until his death.
Professional interests and activities
In Salisbury he introduced spinal anaesthesia to the obstetric service, started pain clinics, and contributed to the establishment of the Central Sterilising Supply Unit, then a new concept.
Other biographical information
An inspiring colleague, much appreciated for both his personal and professional abilities, he was a committed Methodist. A trained wildlife observer and passionate naturalist, he ringed birds for the British Trust for Ornithology. Sadly he was killed when swept off a rock by a freak wave while filming on Scarp in the Outer Hebrides. Married to Louise, he had two children, Graham and Juliet (now Wilson & married to an anaesthetist in New Zealand),
Author and Sources
Author: Dr Bob Palmer
Sources and any other comments: [1] Personal knowledge [2] Input from his widow and colleagues Drs David Lintin (whose departmental album in Salisbury was the source of the photograph) & Alastair Lack.