Dr Edgar Stanley Rowbotham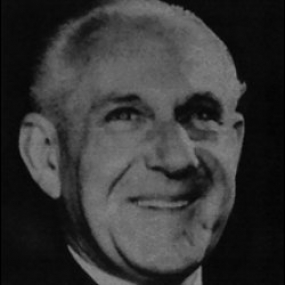 Dr Edgar Stanley Rowbotham BA MD FFARCS DA
08/05/1890 to 10/04/1979
Place of birth: Clapham, London
Nationality: British
CRN: 715201
Also known as: Stanley
Education and qualifications
| | |
| --- | --- |
| General education | School unknown; King's College London & Charing Cross Hospital Medical School |
| Primary medical qualification(s) | MRCS LRCP, 1915 |
| Initial Fellowship and type | FFARCS by Election |
| Year of Fellowship | 1948 |
| Other qualification(s) | MD, Durham, 1932 |
Professional life and career
Postgraduate career
Stanley Rowbotham was an active member of the Officer Training Corps as a medical student and in 1914 was sent to France with an infantry regiment, interrupting his studies. His Commanding Officer advised him to returm to complete his training. He subsequently obtained the Conjoint qualification in 1915. He was immediately commissioned into the Royal Army Medical Corps (RAMC) and was posted to the 4th Hussars as Regimental Medical Officer. He was mentioned twice in dispatches. In 1919 he was posted to the Queen's Hospital for Facial & Jaw Injuries at Sidcup with another RAMC officer, Ivan Magill, to work in the plastic surgical unit established by Major, later Sir, Harold Gillies.
After the Armistice the Queen's Hospital was transferred to the Ministry of Pensions and Rowbotham remained there part-time, in due course joining the staff at several hospitals including the Dreadnought Seaman's Hospital at Greenwich, St John's at Lewisham, The Gordon, The Royal Dental, The Westminster, The Royal Cancer (later The Royal Marsden), The Royal Free and Charing Cross Hospitals, the last three becoming his main appointments. At this time consultants attended on an honorary basis, depending on private practice for an income, and for financial reasons he also bought a partnership in a general practice. During WW2 he returned to the RAMC and was in charge of a Surgical Division, later posted to the Cambridge Hospital, Aldershot and then a facio-maxillary unit in Belgium. He returned to The Charing Cross and Royal Free Hospitals after the war.
Professional interests and activities
When Stanley Rowbotham and Ivan Magill were posted to the Queen's hospital they were initially told there was no role for them although there was a need for anaesthetists. Neither had any experience, but took up this option. Surgery to facial injuries posed a formidable challenge with existing anaesthetic methods unsatisfactory. With encouragement from Gillies these two anaesthetists showed an enthusiastic flair for invention and advanced the management of the tracheal airway with the introduction of pharyngeal airways, insufflation catheters, laryngoscopes and a wide bore endotracheal tube, which allowed patients to breath in and out of the same tube.
Stanley Rowbotham was a keen advocate of local anaesthesia, a pioneer of basal narcosis and was one of the first to use intravenous anaesthesia. Once based in London, he used a combination of these techniques to improve the management of sugery for thyroid surgery. While at Aldershot, during WW2 he was in charge of a School of Anaesthesia for Americans. On returning after the war Rowbotham worked with Dr F Prescott and Dr G S W Organe with research involving d-tubocurarine and the development of early forms of mechanical ventilation. Stanley Rowbotham received the DA in 1938, was President of the Section of Anaesthetics of the RSM in 1946, and was nominated to sit on the first Board of the Faculty of Anaesthetics of the Royal College of Surgeons of England in 1948. He retired in 1955, was elected Honorary FFARCS in 1958, and to Honorary membership of the AAGBI in 1960.
Other biographical information
Stanley retired to the Sussex Coast, and then to Madeira where he enjoyed entertaining his friends. He showed a keen interest in music for his whole life and it was a great comfort to him later when he suffered from deteriorating vision and severe angina. He was buried in the English Cemetary in Funcal, Madeira and survived by his wife.
Author and Sources
Author: E Anne Thornberry
Sources and any other comments: Condon HA, Gilchrist E. Obituary. Stanley Rowbotham: Twentieth century pioneer anaesthetist. Anaesthesia 1986; 41: 46-52.