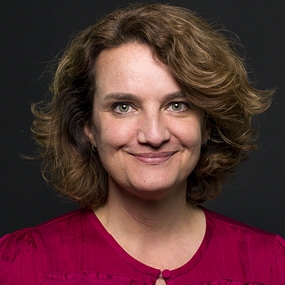 Dr Elisa Bertoja
Elected Consultant Council Member
Qualifications
FRCA
Term of office on Council
2022 to 2028
Hospital
University College London Hospitals NHS Foundation Trust
Biography
Dr Elisa Bertoja has been a consultant in anaesthesia and perioperative medicine at University College London Hospitals since 2008.
Graduating in Italy, she also trained in Germany and the UK. Her clinical interest lies in anaesthesia for complex major surgery (cardiovascular, thoracic and upper-GI) alongside her active involvement in medical education. She is a Primary FRCA examiner and an educational supervisor, and was a College tutor in anaesthesia and a training programme director to foundation doctors. As chair of her anaesthetic department, Elisa is an advocate for fairness and equality,
On the basis of her international background and her current involvement in training, Elisa is keen to make the route to anaesthetic CCT and the FRCA exam fit for the 21st century. She is aware of the pivotal role of SAS and non-UK-trained doctors in our healthcare system and wants to make sure their treatment is fair and transparent.
Elisa is very sociable; she loves spending time with her friends and family, and travelling (when possible) to see the beautiful world we live in. If she hadn't gone into medicine, her interests would have been in architecture or geology (specifically vulcanology).
Register of Interests
None declared