Dr Iain McCall Campbell Dewar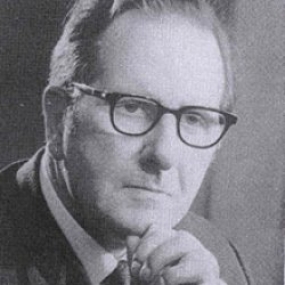 Dr Iain McCall Campbell Dewar
28/08/1904 to 17/04/1989
Place of birth: Glasgow
Nationality: British
CRN: 715355
Also known as: Campbell
Education and qualifications
| | |
| --- | --- |
| General education | The High School of Glasgow; Glasgow University |
| Primary medical qualification(s) | MB ChB, Glasgow, 1927 |
| Initial Fellowship and type | FFARCS by Election |
| Year of Fellowship | 1948 |
| Other qualification(s) | |
Professional life and career
Postgraduate career
Dewar was one of the very few individuals of that time who practised anaesthesia full-time from the beginning of his career having, as a house surgeon, found that he had a talent for it.
Appointed as anaesthetist to Glasgow's Victoria Infirmary in 1928, he went to London to learn from Boyle, Shipway, Magill & others before returning to the Victoria as Visiting Anaesthetist in 1929, also spending a day a week at both the Glasgow Dental and Ear, Nose & Throat Hospitals. He continued with these clinical duties for the rest of his career while becoming Director of Anaesthetic Services at the Victoria and, with the inception of the NHS, Consultant in Administrative Charge, a position he held until retirement in 1969.
Professional interests and activities
Dewar led the development of anaesthesia at the Victoria in three ways: first, through his own clinical expertise; second, by the appointment in 1934 of a full-time resident anaesthetist, the first such in Glasgow; and third, in 1935, through persuading the hospital to adopt a policy of having all anaesthetics, elective and emergency, administered by specialists, probably the first hospital in the UK to do so. Prior to this most anaesthetics were administered by house surgeons and Dewar's detailed study showed that mortality reduced from 1 in 840 ('typical' for the time) to 1 in 3,100. Although schooled in the older techniques he was quick to abandon them and learn newer ones as they evolved.
President of both the Glasgow & West of Scotland (1947) and Scottish (1954) Societies, and honorary president of the Southern Medical Society of Glasgow, he also served on the Councils of the AAGBI and the Section of the RSM.
Other biographical information
A large man, both physically (he had rowed in the University eight) and intellectually, he was well read, a brilliant conversationalist and used his wit to good effect as a polished after dinner speaker. His personal recollections (reference below) of the early development of anaesthesia at the Victoria Infirmary illustrate the trials and triumphs of an early specialist anaesthetist, and his sense of humour. He and his wife had one daughter.
Author and sources
Author: Prof Tony Wildsmith
Sources and any other comments: [1] Macdonald AG. Dr I M Campbell Dewar. Scottish Society Newsletter 1974; 15: 18 [2] Dewar IMC. Some notes on the history of the Scottish Society of Anaesthetists - Glasgow. Scottish Society Newsletter 1984; 25: 31-4 [3] Obituary. BMJ 1989; 299: 677 [4] Macdonald AG. The evolution of anaesthetic services in the Victoria Infirmary, Glasgow. Scottish Society Newsletter 1990; 31: 23-25 I thank Dr Alan Macdonald for reviewing the script, Dr Kirsteen Dewar (niece) for providing additional information, and the Scottish Society of Anaesthetists for the photograph.