Dr Ian Crawford Sutherland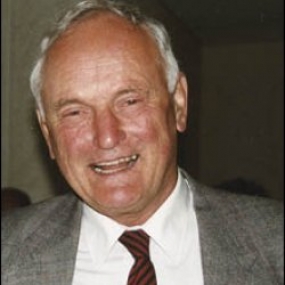 Dr Ian Crawford Sutherland
06/07/1931 to 2013
Place of birth: Birmingham, UK.
Nationality: British
CRN: 519049
Education and qualifications
| | |
| --- | --- |
| General education | St Paul's School, London, St Mary's Hospital Medical School |
| Primary medical qualification(s) | MRCS Eng., LRCP Lond. 1957 |
| Initial Fellowship and type | FFARCS by Examination |
| Year of Fellowship | 1968 |
| Other qualification(s) | DA 1964, DObst RCOG 1962 |
Professional life and career
Postgraduate career
After house jobs Ian joined the Merchant Navy and worked with The Union Castle Line. Subsequently he returned to NHS jobs and this led to a career in anaesthetics, and a Senior Registrar position in the Bristol and the South Western Region, including working at the Bristol Royal Infirmary and at Plymouth. He was appointed Consultant Anaesthetist to Portsmouth Hospitals in 1971.
Professional interests and activities
He looked after the HDU/respiratory unit at St Mary's Hospital, Portsmouth from 1973 to 1979. In 1974 he stopped the use of 5% thiopentone in the department, replacing it with 2.5%. He also had responsibilities in the Renal Unit at St Mary's from 1971 to 1981, and in the planning and development of the Intensive Care Unit at St Mary's which opened in the late 1980's. He was chairman of the anaesthetic department from 1975 to 1978. Between 1974 and 1979 he was in charge of departmental education. In the mid 1980's he was the guiding light in the formation of the private anaesthetic group in Portsmouth which was based on the Plymouth model. It ensured that there was no compromise of NHS duties by Consultant Anaesthetists in Portsmouth and no interdepartmental conflict of interest, and has run successfully for over 30 years to the present time. This is a fine testimony and serves as a model for other departments which have struggled in this respect. He for many years organised the Christmas social events. He retired in 1996 aged 65 after job sharing with Dr Barbara Green in his last few years.
Other biographical information
Ian played rugby at St Mary's Hospital Medical School. He did his National Service in the Royal Navy and was one of the last intakes. He married Jeannie on 14th September 1976. They had a son Hamish who was born in 1977 and who is a teacher as is his wife Eli. Ian was a keen golfer, sailor and gardener, and after retirement he ran the local Neighbourhood Watch and was active in village life in Prinsted, West Sussex.
Author and Sources
Author: Robert Julian Palmer
Sources and any other comments: Personal communication from his wife Jeannie. Details from the History of Portsmouth Anaesthetic Department website.