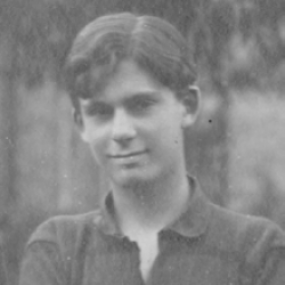 Dr John Kenneth Hasler MM MBBS FFARCS MRCS LRCP DA
25/08/1898 to 02/06/1981
Place of birth: Mussoorie, Uttaranchai, India
Nationality: British
CRN: 715367
Education and qualifications
| | |
| --- | --- |
| General education | Eltham College, Mottingham, London (previously the School for the Sons of Missionaries), playng rugby with the 1st XV; Middlesex Hospital Medical School, playing hockey for the hospital over several years |
| Primary medical qualification(s) | MRCS LRCP, 1922 |
| Initial Fellowship and type | FFARCS by Election |
| Year of Fellowship | 1948 |
| Other qualification(s) | MBBS, London, 1924; DA(RCP&S), 1937 |
Professional life and career
Postgraduate career
After qualifying he was sequentially casualty medical officer, resident anaesthetist and senior resident anaesthetist at the Middlesex. By 1927 he was honorary anaesthetist at St Mark's Hospital for the rectum, the Metropolitan and Dreadnought Hospitals, and later added the West London Hospital. During WW2 he worked in the western sector of the Emergency Medical Service, and then continued his earlier appointments until 1950, when he became consultant anaesthetist to the West Dorset Hospitals, retiring in 1963.
Professional interests and activities
Had published papers on a range of topics by 1934, but nothing traced thereafter.
Other biographical information
His father was a Baptist Missionary in India. Having started his medical studies in 1916, Hasler joined the Liverpool Regiment as a private in 1917 and won the Military Medal in 1918 before returning to his studies. He does not appear to have ever used the post nominal 'MM' himself, but it seems appropriate to include it below. Keenly interested in natural history, he was involved with several relevant societies, and also served his school's old boy association, acting as president during WW2.
Author and sources
Author: Prof Tony Wildsmith
Sources and any other comments: Medical Directory | Ancestry.co.uk | Archives at Eltham College, notably for the photograph and an obituary