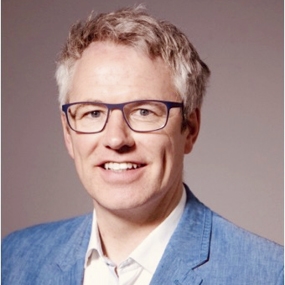 Dr Karl Brennan
Karl began his career as a surgical trainee in Sheffield, briefly as a registrar in cardiothoracic surgery before pursuing anesthesia. He enjoyed his first consultant job in Leeds Teaching Hospitals before returning to Sheffield 2 years later.
Karl is passionate about quality improvement, coaching and leadership and believes QI has the power to enhance the lives of patients and staff. As a member of the senior management team for organisational development at STH, Karl worked with the building capability team and was faculty member of the national FLOW Coaching Academy, winner of the BMJ Award for Innovation in 2019, supported by The Health Foundation. He co-created and clinically led the Seamless Surgery programme, an elective care QI programme which was 'highly commended' at the 2018 HSJ Value Awards.
Karl became Clinical Director in 2019 and has led his outstanding team of 700 staff including 150 anesthetists through the response to the COVID pandemic. AOS facilitates 40,000 operations per annum and has a budget of £45 million.