Dr Kenneth Aubrey Stewart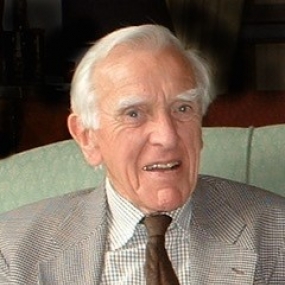 Dr Kenneth Aubrey Stewart MBBChBAO FFARCS DA
10/08/1925 to 06/04/2019
Place of birth: Belfast, NI
Nationality: British
CRN: 518684
Also known as: Aubrey
Education and qualifications
| | |
| --- | --- |
| General education | Royal School, Dungannon, NI; Queen's University, Belfast |
| Primary medical qualification(s) | MRCS LRCP,MBBChBAO, Belfast, 1948 |
| Initial Fellowship and type | FFARCS by Election |
| Year of Fellowship | 1954 |
| Other qualification(s) | DA(RCP&S),1952 |
Professional life and career
Postgraduate career
Details of early appointments are unclear, but he came to England after qualifying, and decided on a career in anaesthetics. He is known to have worked as an SHO in Leicester in 1951, and was later a registrar at Addenbrooke's Hospital, Cambridge before joining the RAF in 1955. He served as a squadron leader & specialist for two years at RAF Ely, before being appointed an NHS SR in Cardiff and moving back to Leicester as a consultant in 1960, a post he held until retirement in 1990.
Professional interests and activities
A skilled clinician he had great rapport with patients & surgeons, was an excellent mentor to trainees & younger consutant colleagues, and gave great support to the expansion which came with the establishment of a medical school in Leicester, particularly the establishment of an academic department of anaesthesia in 1979. Closely involved with his hospital's activities he served as president of the local medical society and established an extensive museum on medical care and life in Leicestershire that he looked after long into retirement.
Other biographical information
A convivial man, he was popular with all hospital staff, and was a pillar of his local Anglican church. His historical interests were wide: he owned a classic Alpha Romeo, shared a Wurlitzer organ, and his knowledge of antiques led to frequent service as an auctioneer at charitable events. The son of a doctor, he was married to Susan (who kindly provided the photograph), with whom he shared enthusiasm for tennis and had three sons.
Author and sources
Authors:
Drs David Raitt & John Sandford-Smith
Sources and Comments:
[1] Obituary. https://www.bmj.com/content/366/bmj.15522 [2] Medical Directory