Dr Maurice William Petre Hudson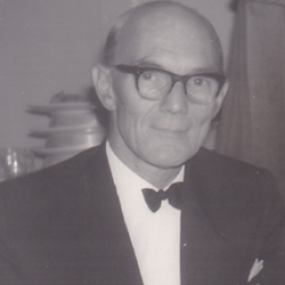 Dr Maurice William Petre Hudson MBBS FFARCS MRCS LRCP DA
08/11/1901
Place of birth: Westminster, London
Nationality: British
CRN: 562030
Education and qualifications
| | |
| --- | --- |
| General education | Sherborne School; St Thomas's Hospital Medical School, London |
| Primary medical qualification(s) | MRCS LRCP, 1924 |
| Initial Fellowship and type | FFARCS by Election |
| Year of Fellowship | 1948 |
| Other qualification(s) | MBBS, London, 1925; DA(RCP&S), 1936 |
Professional life and career
Postgraduate career
Early appointments were all at St Thomas's Hospital, and included resident house surgeon, casualty officer, resident anaesthetist and clinical assistant in ENT. No specific appointments have been identified from 1926 until 1941, although his daughter says that "he worked in every hospital in London" during that time! In 1941 he is recorded as anaesthetist to the maxillo-facial unit at Queen Mary's Ministry of Pensions Hospital, Roehampton. By 1950 he was also senior anaesthetist & lecturer to dental students at the National Dental Hospital, UCH, and additionally anaesthetist to the Gordon, Princess Beatrice, Metropolitan ENT, & Western Ophthalmic Hospitals. There was some variation in his retirement dates from the other hospitals, but he continued his appointments to Roehampton and the National Dental Hospital until final retirement about 1970.
Professional interests and activities
Dental and maxillo-facial procedures were the main focus of his work, and he devised a well known head harness for securing naso-tracheal tubes, and also a pneumatic system for remotely closing the Heidbrink expiratory valve on a Magill circuit to allow lung ventilation without interfering with the surgical field.
Other biographical information
Married Helene Fredrica De Pont in 1922, and they had a son (who pre-deceased them) and two daughters. Main recreations were swimming and photography. The College's 'Hudson' Prize (initially for a paper on resususcitation, now on the management of acutely ill patients) was inaugurated in his memory with a donation from his daughter.
Author and Sources
Author: Prof Tony Wildsmith
Sources and any other comments: Ancestry.co.uk | Medical Directory | Additional information from Miss Betty Hudson (daughter) who also kindly provided the photograph.