Dr Meredith Henry Armstrong Davison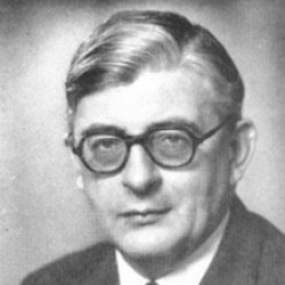 Dr Meredith Henry Armstrong Davison MBE TD MD FFARCS DA
22/10/1911 to 11/04/1975
Place of birth: Monkseaton, County Durham, UK
Nationality:British
CRN: 715579
Also known as: Peter
Education and qualifications
| | |
| --- | --- |
| General education | Haileybury College, Hertfordshire, University of Durham Medical School |
| Primary medical qualification(s) | MBBS, Durham, 1934 |
| Initial Fellowship and type | FFARCS by election |
| Year of Fellowship | 1950 |
| Other qualification(s) | MD, Durham, 1936 (Thesis: The causation of so-called idiopathic myoedema); DA(RCP&S), 1937 |
Professional Life and Career
Postgraduate career
Started in GP, but soon developed an interest in anaesthetics, and by 1936 was visiting anaesthetist to Newcastle's Royal Victoria Infirmary, and anaesthetist to the Hospital for Sick Children and Blyth's Knight Memorial Hospital a year later.
Active in the TA he served through WW2 as temporary Major, working with a casualty clearing station in France before Dunkirk, subsequently in the Sudan, Eritrea and the Near East before returning to France after D-Day, working with a thoracic surgery unit.
After the war he returned to appointments in Newcastle, becoming a consultant after the inception of the NHS and working full-time (including the day of his death) in spite of declining health which never recovered from war-time stresses. In addition to his clinical appointments he held honorary lectureships in both anaesthesia and the history of medicine with the University.
Professional interests and activities
Awarded MBE (1946) and TD (1952) for military service, he had many interests and activities, particularly for two anaesthetic organisations: the Faculty - Board member, examiner for the final Fellowship, presented the Hewitt Lecture (1955); and the North of England Society – prime mover in its formation, first honorary secretary and later president.
The history of the specialty received his close attention; his book, 'The Evolution of Anaesthesia' (1965) is a classic; and he was the first curator of the AAGBI's 'A Charles King collection' of equipment. He was also an active supporter of Prof E A Pask in the establishment of Newcastle's academic department.
Other biographical information
Married Helen Teasdale, with whom he had two daughters. A man with interests well beyond the specialty, he could quote many authors and had researched the wider history of medicine, heraldry & jurisprudence.
He was president of the North of England Medico-Legal Society, and of the Scottish Society for the History of Medicine at the time of his death.
His other major book, 'The Casket Letters – a solution to the mystery of Mary Queen of Scots, and the murder of Lord Darnley' (1965) ran to 19 editions!
He enjoyed local folk music, learning to play the Northumbrian pipes, and was described (BMJ obituary) as 'A personality of infectious gaiety, great wit and delighted good humour'.
Author and sources
Author: Adrian Padfield
Sources and any other comments: Obituaries. BMJ 28/11/1970; 564 & The Lancet 28/11/1970; 1144-5 | Ancestry.co.uk | Newcastle University Library (where his Durham University MD Thesis is held) | North of England Medico-Legal Society | The photograph is courtesy of the Scottish Society for the History of Medicine.