Dr Robert Anthony Leatherdale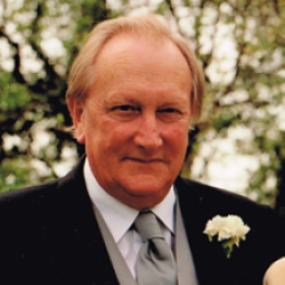 Dr Robert Anthony Leatherdale MA MBBCh FFARCS DA
23/06/1923 to 06/08/2009
Place of birth: Cranleigh, Surrey
Nationality: British
CRN: 507875
Also known as: Tony
Education and qualifications
| | |
| --- | --- |
| General education | Haileybury School; Pembroke College, Oxford |
| Primary medical qualification(s) | MBBCh, Oxford, 1947 (it appears that his clinical studies were in Oxford, the course being established to meet war-time requirements for doctors) |
| Initial Fellowship and type | FFARCS by Election |
| Year of Fellowship | 1954 |
| Other qualification(s) | BA, Oxford, 1944 (MA1948); DA(RCP&S), 1952 |
Professional life and career
Postgraduate career
After qualifying Tony worked at the Radcliffe Infirmary, Oxford for a year before moving to Guy's Hospital, London. In 1948 he was commissioned and served for two years as an anaesthetist at the British Military Hospital in Salonika, Greece, his enjoyment of this experience convincing him that it was the specialty for him. After National Service he returned to Guy's Hospital, and in 1951 he was appointed SHO at the Radcliffe in Oxford, subsequently being Registrar and Senior Registrar, and enjoying a close relationship with Robert Macintosh. He then became consultant at Poole General Hospital, later becoming head of department, and retiring in 1991.
Professional interests and activities
As a senior registrar in Oxford he enjoyed the extra tasks which the post allowed: research, teaching and lecturing. He worked with Macintosh on a new endobronchial tube, the Macintosh-Leatherdale.
Other biographical information
Married to Mary, whom he met at Guy's when he returned there after National Service; they had a son and two daughters. Tony had a great link with Pembroke College, where his father had studied, and he was delighted when his granddaughter also went there to study medicine. He had many non-medical interests including sport, holidays, good food and good wine, using his excellent French to combine the latter three. He played the occasional game of squash or tennis, but his great joy was watching sport, especially test cricket, and living by the sea led to sailing being a family activity. A man of great integrity with firm convictions, he still had a wicked twinkle in his eye!
Author and Sources
Author: Robert Palmer
Sources and any other comments: Personal knowledge, with considerable help from daughter, Sarah Wynter Bee, and also from a colleague at Poole, Mike Skevington. | Obituary. Pembroke College Record 2008-9; 110-2