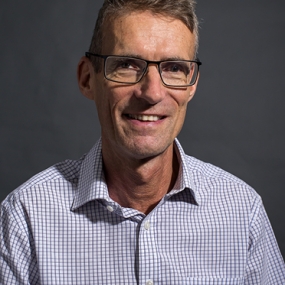 Dr Roger Sharpe
Co-opted member of Council representing FRCA Examinations
Qualifications
FRCA, MA (Clinical Education)
Term of office on Council
2022 - 2025
Hospital
Northwick Park Hospital, London North West University Healthcare NHS Trust
Biography
Dr Roger Sharpe qualified from the Middlesex Hospital Medical School in 1986. He trained in anaesthesia in North West London and was appointed as a consultant at Northwick Park Hospital in 1997. He is a generalist anaesthetist and has worked predominantly in trauma, obstetrics and DGH level paediatrics.
Roger has a long background in medical education and assessment. Locally he completed terms as College Tutor (2002-2008), Director of Medical Education (2008 – 2016) and Associate Medical Director for Education and Research (2016 – 2021). In 2011 he completed an MA in Clinical Education at the Institute of Education, University of London. Roger was appointed as a primary FRCA examiner in 2010 and during this tenure developed a new marking scheme for OSCE History and Communication, was OSCE chair (2018 – 2020) and Primary FRCA chair (2020 – 2022). He participated in the 2021 internal review of FRCA exams. He was appointed as chair of FRCA examinations in 2022.
Roger has recently retired and returned to work on a part-time basis and is filling his additional spare time with photography, swimming and cycling.
Register of Interests
None