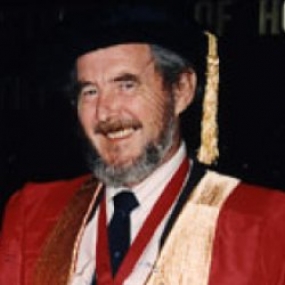 Dr Thomas Michael Moles MBBS FFARCS FHKCA FHKAM DTM&H
06/05/1934 to 20/03/2001
Nationality: British
CRN: 533061
Education and qualifications
| | |
| --- | --- |
| General education | Mike went to school in India, Egypt, the Sudan and the UK, excelling at field hockey and shooting; St Thomas's Hospital Medical School |
| Primary medical qualification(s) | MBBS,London, 1958. |
| Initial Fellowship and type | FFARCS by Examination |
| Year of Fellowship | 1969 |
| Other qualification(s) | DTM&H, 1961 |
Professional life and career
Postgraduate career
House Physician and House Surgeon St Thomas's Hospital (1958-9), he subsequently trained in anaesthetics at Southampton and major teaching & specialist hospitals in London. During this time he spent five years in the Royal Army Medical Corps, serving with the Gurkha Parachute Regiment in Borneo and Nepal, the Parachute Field Ambulance and the British Field Hospital in Hong Kong. Appointed a consultant in anaesthesia, trauma and intensive care in Southampton in 1970, he moved to become Reader in Anaesthesia at the University of Hong Kong in 1980, retiring from clinical anaesthesia in 1995. However, he continued as Honorary Reader and to undertake aeromedical repatriation trips until his death.
Professional interests and activities
Mike began his major career interests - major trauma, difficult airway management, mass casualty management and terrorism – during his military service. He continued to work with the reserves (rising to the rank of Major), acquiring expertise with the Special Services, his skills and experience leading to him being a sought after consultant in the Middle East and South East Asia. At Southampton he created a major incident response plan which was to become a blueprint for many hospitals in the UK and abroad. He was founder member of the British Association for Immediate Care, naming it, and coining the term 'BASICS'. He also played a key role in the development of the World Association for Disaster and Emergency Medicine (WADEM), being appointed its first Vice-President in 1997. After moving to Hong Kong he continued his interests in trauma etc, and was instrumental in founding the Hong Kong College of Anaesthesiologists. A foundation Fellow, he was its first president (1989), also elected to Fellowship of the Hong Kong Academy of Medicine (1993). He held executive positions in many other organisations, contributed to several 'disaster' medicine congresses and published widely, although his forte was the spoken word. He had a unique style of delivery, body language, humour, pathos, and a rich baritone voice which held audiences spellbound. He had a 'finger on the pulse' of the medical, military, financial and general political scenes around the world.
Other biographical informationMike's passion was sailing, and he was a veteran of many ocean races including that on the South China Sea where his ashes were scattered after he died from a ruptured aortic aneurysm. He was survived by his four children (Mandy, Rory, Jono and Lucy from his marriage to Shirley) and by his long time partner, Pat Elliott Shircore, an excellent designer, who Mike joined to help in some quite stunning, unique creations.
Author and Sources
Author:
Robert Julian Palmer.
Sources and any other comments: Baskett P, Fisher J. Obituary. Critical Care and Resuscitation Journal 2001; 3: 129-130 and informtion from Medical Directories. The photograph is by kind permission of the Hong Kong College of Anaesthesiologists.