Global Anaesthesia Series: Episode 1, Mercy Ships
In this episode of Anaesthesia on Air, Dr Jan Man Wong and Dr Fiona Linton talk with Dr Tamryn Miller and Dr Katherine Horner about their experiences as part of the Mercy Ships Programme. Tamryn and Katherine talk through their top tips, patient stories they encountered, and how it changed their practice.
Global Anaesthesia, Surgery, and Obstetric Collaboration (GASOC) was established in 2015 to signpost trainees to information and resources to further their knowledge, engagement, and experience in this field.
The global anaesthesia podcast miniseries features past and current trainees working or volunteering in resource-poor environments including India, Zambia, Uganda, and Ethiopia, plus their in-country and remote educational supervisors (RES), each bringing their own perspectives. For trainees, an international placement can form the SIA (Special Interest Area) part of their training.
Contact details:
Links:
Subscribe now to ensure this and future episodes are automatically downloaded to your device. Apple Podcasts, Google Podcasts, Audioboom and Spotify
(Recorded 18th July 2023)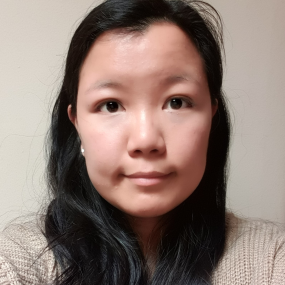 Dr Jan Man Wong
Dr Jan Man Wong is an ST6 trainee at Great Ormond Street Hospital. She qualified from Norwich Medical School in 2013 and trained in anaesthetics in London since then. She became a Fellow of the College in 2021. At the College, she has been an active member of the Membership Engagement Committee as well as working with Global Partnerships. Her interests are in paediatric and obstetric anaesthesia as well as improving postgraduate education.
Jan is one of the two UK Anaesthetic Representatives at GASOC (Global Anaesthesia Surgery Obstetric Collaboration), a co-opted member of the Global Partnership Committee. Jan is an enthusiastic educator and has since been part of the faculty of Anaesthetists as Educators: Teaching and Training in the Workplace. She has utilized her skills to engage in sustainable infrastructure and capacity building and improve access to health and education in resource-poor settings.
Outside of work, Jan has reluctantly run two marathons and enjoys baking to de-stress. When she finds time, as a proud dyslexic, she pens musings on her secret blog. She also delights in spending her time at church and with friends and family.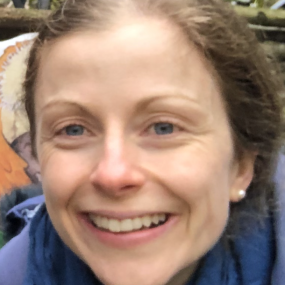 Dr Fiona Linton
Dr Fiona Linton qualified from Cardiff University in 2009. She is an anaesthetics registrar, currently ST5, in the Wessex Deanery.
She has undertaken 4 previous trips with Mercy Ships, which further inspired her interest in global surgery and anaesthesia. She is one of the UK GASOC (Global Anaesthesia, Surgery and Obstetric Collaboration) Anaesthetic representatives and was involved with organising their annual international conference last year.
In her spare time she is a mum to 3 children 5 and under and enjoys running, hiking and swimming.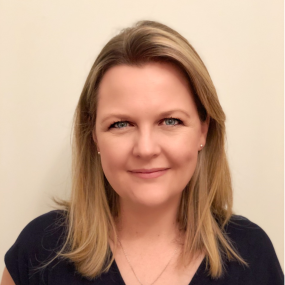 Dr Tamryn Miller
Dr Tamryn Miller qualified from Bristol University in 2007, she trained in anaesthetics in the Mersey Deanery and is now a senior clinical fellow at Alder Hey Children's Hospital. During her training she spent time on the Mercy Ships in Madagascar for 3 months as an OOPT and has returned for a further clinical placement onboard. She has also undertaken the resident leadership fellowship with Operation Smile and completed a cleft palate mission in the Philippines.
She was an elected member of the Royal College of Anaesthetists 'Anaesthetists in Training Committee' and represented trainees in the Global Partnerships group as part of this role. She has specialist interests in paediatric anaesthesia, global healthcare, and education in particular simulation. She designed and runs the Simulation Training Refresher in Paediatric Emergencies (STRIPE) course, this initiative provides invaluable updates on current paediatric practices to non-specialist centres, enhancing emergency care for young patients.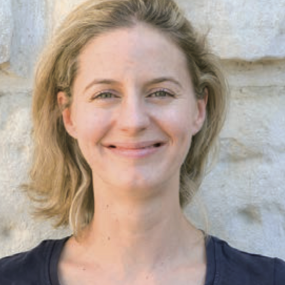 Dr Katherine Horner
Dr Katherine Horner qualified from Guy's, King's and St Thomas' School of Medicine in 2007 and undertook her Anaesthesia training at the Imperial School of Anaesthesia. During her training, she was fortunate to do Airway Fellowships at St George's Hospital and Northwick Park Hospital in London, as well as the "Mercy Ships and Royal College of Anaesthetists Anaesthetic Fellowship" in Madagascar, delivering surgery to patients who would otherwise not be able to access healthcare. These fellowships led to a Consultant post with an interest in Head and Neck Anaesthesia at St George's Hospital in London, as well as further trips with Mercy Ships to Senegal and Cameroon.
At St George's Hospital, Katherine has been the Health and Wellbeing Lead in her department as well as instrumental in setting up the Perioperative Iron Clinic service.
Outside medicine, Katherine enjoys running, yoga, Pilates and travelling, and is planning further trips to Africa with Mercy Ships.