International Women's Day 8 March 2023
In this episode of Anaesthesia on Air, Dr Ramai Santhirapala talks to the RCoA President, Fiona Donald, and Council Member and SAS doctor, Ashwini Keshkamat about their journey from trainees to leaders, the changing face of medicine and their hopes for the next generation of female doctors.
This podcast is released on International Women's Day 2023, the theme of which is #EmbraceEquity
Subscribe now to ensure this and future episodes are automatically downloaded to your device. Apple Podcasts, Google Podcasts, Audioboom and Spotify
(Recorded 21 February 2023)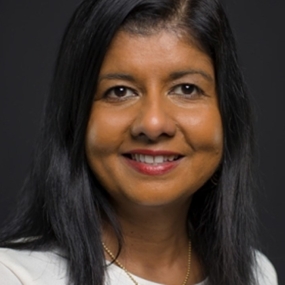 Dr Ramai Santhirapala
Dr Ramai Santhirapala qualified from University College London (UCL), and undertook her dual certified UK training in Anaesthesia and Intensive Care Medicine in East Anglia and London. She was appointed as a Consultant Anaesthetist and Perioperative Medicine Lead at Guy's and St Thomas' NHS Foundation Trust in 2018, alongside an Honorary Associate Professor at UCL.
During her time as an anaesthetist, Ramai has published in the remit of novel devices, perioperative care and shared decision making. She has worked closely with the College since 2015 through her role at the Academy of Medical Royal Colleges. She has a keen interest in ensuring healthcare decisions are made in partnership with patients ('no decision about me, without me') and has represented anaesthesia at the national and international level within this remit.
Ramai joins the College as a Council member at an unprecedented time of a global pandemic; one that has not only highlighted the brilliance of the specialty of anaesthesia but also the challenges. She is a firm advocate that workforce wellbeing lies at the heart of high quality patient care. As someone who remains rooted in Sri Lankan culture, Ramai believes an inclusive and diverse workforce brings opportunities, fresh perspectives and creative solutions.
Outside medicine, Ramai is a keen writer and is a correspondent for the international magazine Hinduism Today and is an occasional blogger. She enjoys yoga, hiking and is an amateur veena player.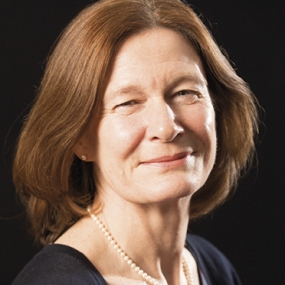 Dr Fiona Donald
Dr Fiona Donald qualified from Bristol University in 1985 and trained in anaesthetics in Bristol, the southwest, Oxford and Geneva from 1987-97. She was appointed as a Consultant at Southmead Hospital in Bristol in 1997 and has remained there ever since. Fiona's current areas of clinical interest are obstetric anaesthesia and perioperative medicine.
Fiona has been a Fellow of the College since 1991 and was elected to College Council in 2016. She was chair of the Finance and Resources Board of the College before becoming Vice President in 2019 and then President in 2021. She was previously a College Tutor, FRCA Examiner and Chair of the Final FRCA.
Fiona is a member of Council of the Academy of Medical Royal Colleges and was elected as one of the vice chairs in Nov 2022. Her remit in that role centres around medical workforce issues.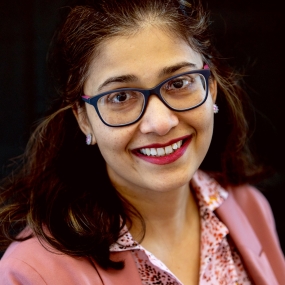 Dr Ashwini Keshkamat
Dr Ashwini Keshkamat qualified in 2002 in India and completed anaesthetic training in the cities of Mumbai and Bangalore in 2009, where she was awarded the Gold medal at the National Board of Examinations. She arrived in the United Kingdom in 2011 and has been working as an SAS doctor at Dartford since 2013.
Ashwini has a keen interest in teaching and training, especially the novice anaesthetists, and is one of the organisers of the HEKSS novice courses, which include simulation. Her specialty interest is obstetric anaesthesia where multidisplicinary team management and human factors are of pivotal significance.
Ashwini joined the College's SAS Committee in 2018 and as the Chair of the committee since 2021, represents RCoA at the AoMRC and Association's SAS committee. She is the vice chair of the Equivalence committee and member of the ETE board. Through these roles, she is part of various other sub-committees.
She has been the Clinical content lead at the Winter symposium in 2021, speaker at the Hong Kong ASM in 2022.She regularly writes blogs for the College website and articles for the Bulletin. She has recorded podcasts on No trace =wrong place, SAS doctors, and International Women's day alongside the President Dr Fiona Donald.
She has previously been a speaker at the "New to NHS" day at the College and endeavors to support SAS and locally employed doctors.
She is married to an anaesthetist and divides her spare time listening to music, painting and enjoying regional Indian dance.