Safety in Formula 1 Motorsport: Part 2
In this two-part episode of Anaesthesia on Air, Sarah Thornton talks to Ian Roberts about his role within the Federation Internationale d'Automobile, (the FIA); as the Vice President of the Medical Commission and as Medical Rescue Coordinator for Formula 1 Motor Racing.
In this episode hear him describe his experience at the horrific crash of Romain Grosjean in Bahrain in 2021
Links and resources:
Subscribe now to ensure this and future episodes are automatically downloaded to your device. Apple Podcasts, Google Podcasts, Audioboom and Spotify
(Recorded 20th January 2023)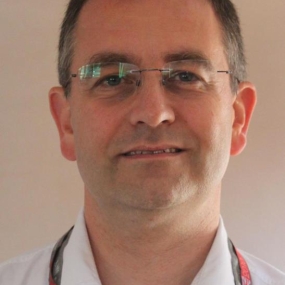 Dr Ian Roberts
Ian Roberts is a Consultant in Anaesthesia and Intensive Care based in the UK. He has officiated at National and International level motorsport events since the early nineties, and formerly the Chief Medical Officer for Silverstone Circuit and the British Formula 1 Grand Prix.
He became a Consultant in 1998 on completion of his higher specialist training, which included further specialist practice in Neuroanaesthesia and Intensive Care.
Initially appointed by the FIA as the Formula One Medical Rescue Coordinator in January 2013, Ian is now the FIA's Permanent Medical Delegate for Formula 1 responsible for all rounds of the World Championship. He is vice President of the FIA Medical Commission and is member of the Drivers Commission, Land Speed Record Commission and Research Working Group. Nationally he sits on the Medical Committee of Motorsport UK.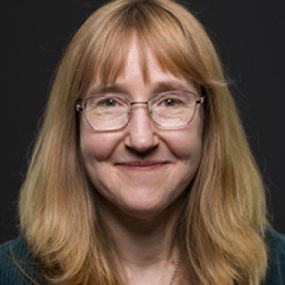 Dr Sarah Thornton
Sarah Thornton qualified from Leeds University in 1991. She created her own ACCS programme as a junior doctor, and then discovered the joy of anaesthetics – and never looked back.
She took up her consultant post with an interest in critical care in the year 2000 at Royal Bolton Hospital – a big district general hospital in a socially deprived area.
Sarah has always enjoyed education, and took on the role of trainee rep on the Specialty Training Committee during her anaesthetic training. As soon as she was able, she took on the role of College Tutor in 2003, in between fitting in three kids. After that she was appointed higher Training Programme Director in 2007, then in 2013 Head of School of Manchester for two years, and then Head of School for Manchester and Mersey from 2015. She is passionate about trainee wellbeing and has tried hard to look after her School during the pandemic.