Anaesthesia 2022 - Speakers and chairs day 1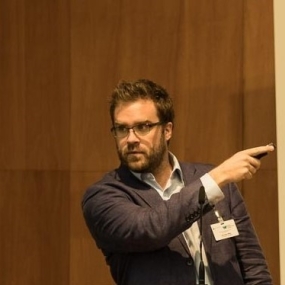 Nick Watts, Chief Sustainability Officer
Keynote - Sustainability
Dr Watts is the Chief Sustainability Officer of the NHS, responsible for its commitment to deliver a world-class net zero emission health service. Based in London, he leads the Greener NHS team across the country, which focuses on improving the health of patients and the public through a robust and accelerated response to climate change and the broader sustainability agenda.
Nick is a medical doctor licensed in Australia and the UK, and has trained population health and public policy. He is a Member by Distinction of the Royal College of Physicians' Faculty of Public Health, and an Honorary Associate Professor of University College London's Institute for Global Health.
Prior to the National Health Service, Nick worked internationally as the Executive Director of the Lancet Countdown and the Lancet Commission on Health and Climate Change, a collaboration of UN agencies and academic centres across the world. He has also focused on engaging the health profession on the links between public health and climate change, having founded both the Global Climate and Health Alliance and the UK Health Alliance on Climate Change.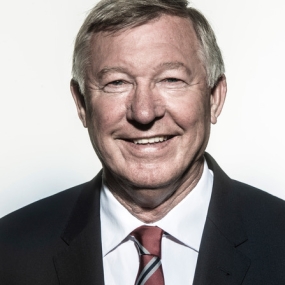 Sir Alex Ferguson CBE
Patient story - Suffering a brain injury
During a management career that lasted 39 years, Sir Alex Ferguson won 49 trophies, making him the most successful manager in the history of British football.
He first made his name with Aberdeen, winning nine domestic trophies over a six-year period. The highlight of his time there was the victory over Real Madrid in the European Cup-Winners Cup Final in 1983.
He moved south to Manchester United and his first trophy, the FA Cup in 1990, opened the floodgates. Domestically he won four League Cups, five FA Cups and a staggering 13 League titles during his 26 years at Old Trafford.
Internationally, he added another Cup-Winners Cup, an Intercontinental Cup and a FIFA Club World Cup along with two Champions League titles, the first completing an incredible Treble in 1999.
Admired for placing his emphasis on attacking football, with homegrown talent at the heart of his teams, he bowed out in 2013 following his 1,500th game in charge of Manchester United.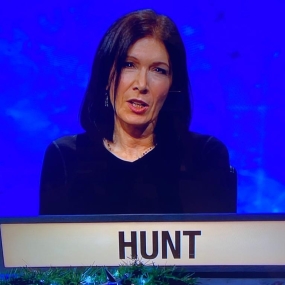 Beverly J Hunt OBE, Professor of Thrombosis & Haemostasis, Kings College London
Prevention of hospital-associated thrombosis/VTE
Professor of Thrombosis & Haemostasis at King's College London;
Consultant in the Thrombosis & Haemophilia Centre at Guy's & St Thomas NHS Foundation Trust; & Clinical Lead in Haematological Sciences at Viapath LLP
She is founder & Medical Director of Thrombosis UK and chair of the Steering group of World Thrombosis Day
She was awarded an OBE in the Queen's birthday honours list in 2019 for services to medicine; the 2020 British Society for Haematology medal for service to haematology; and a ISTH Esteem Career award in 2021.
In the COVID-19 pandemic she has become an international expert on thrombosis and coagulopathy in COVID-19 patients, and has given over 80 international & national webinar lectures. She also was an expert witness for the British House of Lords Science and Technology Committee. She has also given numerous media interviews including working with BBC News.
She sits on the World Health Organisation and NICE guideline development groups producing living COVID-19 guidelines, and is also a member of multiple national and international cOVID-19 research and advisory groups.
Currently she is working on Vaccine- induce Immune Thrombocytopenia and Thrombosis (VITT) as a member of the UK core Expert Haematology Panel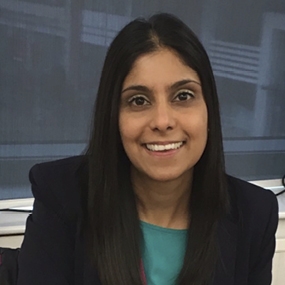 Samantha Black, Patient information Lead, RCoA
Patient information and consent in Anaesthesia - have we got it right?
Dr Samantha Black is a consultant paediatric and perioperative anaesthetist at Medway NHS Foundation Trust. Along with her interest in colorectal surgery and prehabilitation, she has a keen interest in paediatrics, being part of the APAGBI paediatric perioperative group, and also a strong interest in shared decision making, leading the team that produced the CPOC, AoMRC, CWUK collaboration to create an animation for patients to illustrate what shared decision making should look like-
'Peters Journey'. https://www.cpoc.org.uk/shared-decision-making
She has recently been appointed as the Patient Information lead at the Royal college of Anaesthetists
Renate Wendler, Consultant anaesthetist in obstetric and cardio-thoracic anaesthesia at St George's UHFT
Overview from the Ockenden report
Renate is a consultant anaesthetist in obstetric and cardio-thoracic anaesthesia at St. George's UHFT and the lead clinician for high-risk obstetric anaesthesia. After working as Lead Obstetric Anaesthetist and Care Group Lead for Theatres, she served as Associate Medical Director for Governance between 2014 and 2020.
She represented obstetric anaesthesia on the NHS London Maternity Expert Panel, which developed and implemented the first London Maternity Quality Standards. As a member of the Strategic Clinical Leadership Group, Renate co-authored the first two reports on Pan-London maternal mortality ("London Maternal Deaths"; 2016 and 2017).
Since 2018 she is the anaesthetic expert and member of the clinical leadership group for the DoH and NHSI commissioned Shrewsbury and Telford Maternity Services Review and co-author for the Ockenden Report 1&2.
Renate is a scientific reviewer for BJOG and IJOA.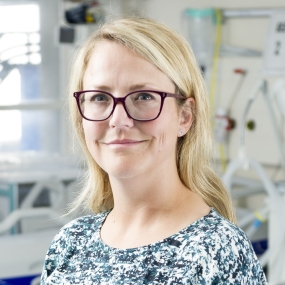 Dr Julie Highfield BSc, D Clin Psy, C Psychol Consultant Clinical Psychologist & Lead for Organisational Health in Adult and Paediatric Critical Care, Cardiff
The psychological needs of healthcare staff as a result of the Coronavirus pandemic
Dr Julie Highfield has a long experience of working as a psychologist in medical and healthcare settings and works closely with staff in their experience of working in healthcare, as well as advising managers on matters of workforce wellbeing.
She is the Consultant Clinical Psychologist in Adult and Paediatric Critical Care for Cardiff and Vale University Health Board. She works clinically with patients, relatives and staff. Julie is the lead for staff wellbeing and organisational health in critical care. From December 2017 – June 2020 she was the Associate Director of Adult Critical Care, giving her a strategic position in the development of the unit.
Since June 2020, Julie became the Intensive Care Society's National Wellbeing Project Director having played a key part in the ICS Wellbeing and Burnout Working Group. She was on the Intensive Care Society Rehabilitation Working Group for COVID-19, and the Faculty of Intensive Care Medicine Life after Critical Illness Group.
Julie has worked with the British Psychological Society and its Division of Clinical Psychology in Wales. She led the BPS team writing the National Guidance for Staff in the Coronavirus Pandemic.
Julie has been worked with Welsh Assembly Government in various projects, including as the lead for Critical Care Workforce in the 2018-19 Task and Finish Group, and Modelling for Rehabilitation for patients post COVID-19.
Stuart Marshall, Associate Professor, Anaesthesia Teaching & Research, Monash University, Australia
Human Factors, mind the gap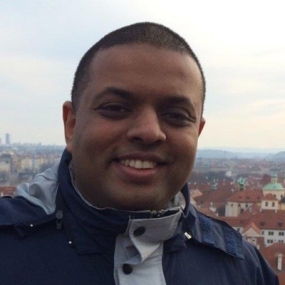 Tonny Veenith, Consultant in Neurocritical care and Critical Care Medicine, Deputy Director, University of Birmingham
Macintosh Professorship Acute traumatic brain injury - Novel biomarkers, therapeutic opportunities and translation of early clinical studies to bedside practice
Nadir Ibrahim, Consultant anaesthetist at Salford Royal Foundation Trust
Brain injury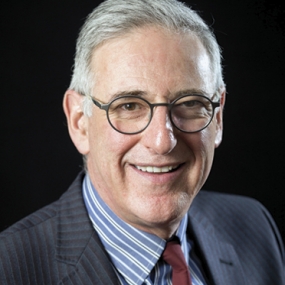 David Bogod, RCoA, Ethics Committee
Inside the Ethics Committee panel discussion
Dr David Bogod is a recently-retired consultant at Nottingham University Hospitals NHS Trust with a special interest in obstetrics. Previous posts include President of the Obstetric Anaesthetists' Association, Editor-in-Chief of Anaesthesia, and Vice-President of the Association of Anaesthetists of Great Britain and Ireland. With a higher qualification in law, he is an active medicolegal practitioner, and speaks internationally on topics related to risk management, negligence, manslaughter, consent and standard-setting, within and without the field of obstetrics.
Jay Nesbitt, Consultant in Intensive Care Medicine and Anaesthesia Salford Royal Foundation NHS Trust
Adult testing on Brain Stem function