Anaesthesia 2022 - Speakers and chairs day 2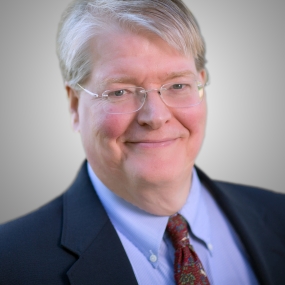 Warren Newton, Emeritus Professor, Department of Family Medicine University of North Carolina
Keynote - Hot spots in Change in medical education
Warren Newton MD has served as President of the American Board of Family Medicine since January 1, 2019. He has worked at the nexus of clinical and educational transformation at the practice, hospital, school and state levels; he has served as residency director, Department Chair, Dean of Education and Executive Director of North Carolina AHEC at University of North Carolina. He has experience working with GME across many specialties and with many professions. His national roles include ABFM Board Chair, the Liaison Committee on Medical Education (LCME) and the NASEM Global Forum on Innovation in Health Professional Education.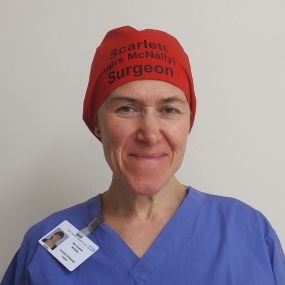 Scarlett McNally, Consultant Orthopaedic surgeon, Eastbourne D.G.H
Webb-Johnson Oration How to cajole staff and public into a perioperative approach - to save the NHS
Mrs Scarlett McNally, Consultant Orthopaedic Surgeon Eastbourne since 2002. Deputy Director for the Centre for Perioperative Care www.cpoc.org.uk. Was Council member of the Royal College of Surgeons of England (9th woman ever) 2011-2021. Lead author for the Academy's 'Exercise the miracle cure'. Passionate about empowerment, health, movingmedicine, diversity, education, simplicity and respect. And pre-op preparation. See also www.rcseng.ac.uk/study Education MA and MBA, she won awards for a project training/supporting "Doctors' Assistants".Qualified Karate instructor, 4thDan Black Belt. Now works part-time with myeloma and cardiac amyloidosis post Stem Cell Transplant, with 3 electric-bikes and 4 adult children. www.scarlettmcnally.co.uk Twitter: @scarlettmcnally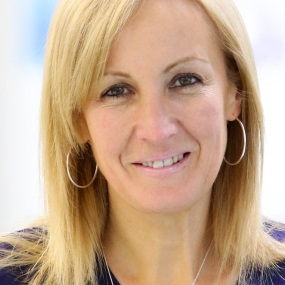 Lisbeth Evered, Visiting Associate Professor of Neuroscience Research in Anaesthesiology, Department of Anaesthesiology, Weill Cornell Medicine
Anaesthetic depth and delirium after major surgery
Associate Professor Lis Evered has a BSc, MBiostat and PhD in neuroscience. Lis is Associate Professor of Neuroscience in Anesthesiology at Weill Cornell Medicine, NY; Scientific Head of Research in the Department of Anaesthesia and Acute Pain Medicine, St Vincent's Hospital, Melbourne and Associate Professor, University of Melbourne. Lis is an Honorary Fellow of the Australian and New Zealand College of Anaesthetists. She has over 85 publications in cognitive clinical research and has been invited speaker to more than 100 international meetings. She is Associate Editor for BJA and Senior Editor for Anesthesia & Analgesia, and a reviewer for many peer-reviewed journals. She is the recipient of more than $8M in competitive funding. Her main area of research interest is untangling perioperative neurocognitive disorders (PND), with a focus on postoperative delirium (POD) including biomarker and intervention strategies to reduce or prevent these poor outcomes in older individuals.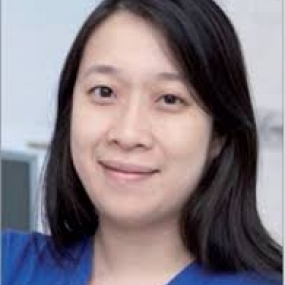 Joyce Yeung, Associate Clinical Professor in Anaesthesia & Critical Care, University of Warwick
The VITAL trial - TIVA vs. Volatile and clinical outcomes following elective major surgery
Mervyn Singer, Professor of Intensive Care Medicine, University College London
Update on Sepsis
Vanessa Fludder, Consultant in Anaesthetics and Peri-operative Medicine, Honorary Clinical Senior Lecturer, University Hospitals Sussex
What's new in Vascular Anaesthesia?
Peter Brooks, Consultant Anaesthetist, Chelsea and Westminster Hospital
Childhood Obesity
Ben Shelley, Consultant Cardiothoracic Anaesthetist at the Golden Jubilee National Hospital and Hon. Clinical Associate Professor ,University of Glasgow
Chair for British Journal of Anaesthesia and Anaesthesia Research Society joint session Pulmonary complications and respiratory physiology
Dr Ben Shelley is a Consultant in Cardiothoracic Anaesthesia and Intensive Care at the Golden Jubilee National Hospital and Hon. Clinical Associate Professor at the Academic Unit of Anaesthesia at the University of Glasgow where he completed his MD thesis on 'Acute Lung Injury after Lung Resection' in 2015. Dr Shelley is heavily involved in a range of perioperative and intensive care research and in 2021 was awarded the prestigious NIAA / RCoA British Oxygen Company Chair of Anaesthesia Research Grant to continue his group's work into the 'Impact, Mechanisms and Prevention of Perioperative Right Ventricular Dysfunction'. He has recently been appointed as the Chief Scientists Office / NHS Research Scotland National Specialty Lead for Anaesthesia, Perioperative Medicine and Critical Care Research. Dr Shelley chairs this British Journal of Anaesthesia and Anaesthetic Research Society collaborative session with a foot in both camps – as an Associate Editorial Board member and Honorary Secretary respectively.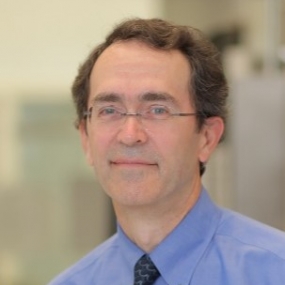 Hugh Hemmings, Editor and Chief, British Journal of Anaesthesia
Chair for British Journal of Anaesthesia and Anaesthesia Research Society joint session Pulmonary complications and respiratory physiology
Hugh Hemmings is the Joseph F. Artusio Jr. Professor and Chair of Anesthesiology, Professor of Pharmacology, and Senior Associate Dean for Research at Weill Cornell Medicine, and Anesthesiologist-in-Chief at NewYork-Presbyterian Hospital/Weill Cornell Medical Center. Dr. Hemmings earned a BS in Biochemistry from Yale College, a PhD in pharmacology from Yale Graduate School, and an MD from Yale Medical School. His graduate work in the laboratory of Paul Greengard, PhD was cited in his 2000 Nobel Prize in Physiology and Medicine. He completed postdoctoral work at The Rockefeller University, a residency in anaesthesia at the Massachusetts General Hospital, and a fellowship in cardiac anaesthesia at NewYork-Presbyterian Hospital/Weill Cornell Medical Center, where he has been a faculty member for more than 25 years.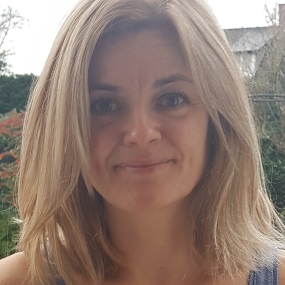 Dr Kirsty Maclennan, Consultant Obstetric Anaesthetist, St Mary's Hospital, Manchester
Obstetrics breakout session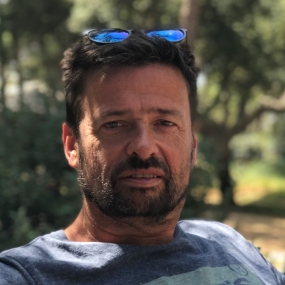 Tim Cook, Director, RCoA National Audit Projects
National Audits, update on NAP7
I work in Bath and am a full time DGH consultant in Anaesthesia and Intensive Care Medicine.
I have been fortunate to have been centrally involved in five Royal College of Anaesthetists (RCoA) National Audit Projects learning from major complications of anaesthesia: as clinical lead for NAP3 and 4 (NAP3 - epidurals/spinal anaesthesia, NAP4 - airway management) and as co-lead and director of the program for NAP5-7 (NAP5 - accidental awareness during general anaesthesia – undoubtedly the most 'patient facing' of all NAPs to date - NAP6 - perioperative anaphylaxis and NAP7- perioperative cardiac arrest which will launch in May 2021). These big projects involve the nation's anaesthetists collaborating to shine a light on patient-centred aspects of anaesthetic practice and safety. They are a form of professional-citizen science and are recognised to have changed the landscape of UK anaesthesia clinical practice and anaesthesia research engagement.
Like many colleagues I have an overall interest in improving safety and quality in anaesthesia and intensive care using a bottom up approach.
During the COVID-19 pandemic I spent several months working from home, during which time I kept my ear to the ground and sought to aid organisational preparedness. Since July I've been back to anaesthesia and since October 2020 back full time to ICM. During this time my research interests have been the differential impact of COVID-19 on healthcare staff, aerosol science and clinician safety, survival from ICU and airway management.
I have been honoured to be awarded the RCoA Macintosh Professorship 2012-13, the Difficult Airway Society Professorship 2014, an honorary Professorship in Bristol University in 2016.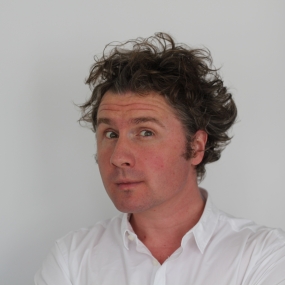 Ben Goldacre Director, the DataLab
How we built the largest NHS research platform in history, and why open source code makes data science better
Ben Goldacre is a doctor, researcher and author. He runs the DataLab at the University of Oxford, building tools and services from large health datasets, and advises government on better uses of data and technology. He leads various technology projects including OpenSAFELY.org, a new model of secure analytics platform that runs across unprecedented volumes of linked primary and secondary care electronic health record data; OpenPrescribing.net, an open data explorer for NHS primary care prescribing with over 130,000 users a year; and TrialsTracker.net, an open tool that monitors clinical trial reporting performance. His books including "Bad Science" have sold over 700,000 copies in more than 30 countries; his online lectures have over 5 million views.