Prof Emeritus William Wellesley Mapleson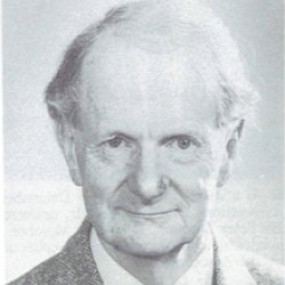 Prof Emeritus William Wellesley Mapleson PhD DSc FRCA(Hon)
02/08/1926 to 31/10/2018
Place of birth: West Ealing, London
Nationality: British
CRN: 571737
Also known as: Bill
Education and qualifications
| | |
| --- | --- |
| General education | Dr Challoner's Grammar School, Amersham, Bucks; University of Durham |
| Primary medical qualification(s) | Not applicable |
| Initial Fellowship and type | FRCA Honorary |
| Year of Fellowship | 1996 |
| Other qualification(s) | BSc(Hons), Durham, 1947; PhD (Thesis: Point discharge in atmospheric electricity), Durham, 1953; DSc (Thesis: Physics of the lung and its relation to anaesthetics), Durham, 1973 |
Professional life and career
Postgraduate career
Bill deferred his National Service to study for his bachelor degree (pure science, in physics), then spent two years in the RAF teaching radar before returning to Durham to complete a Doctoral Thesis. At the end of that time he noticed an advert for a post in the Cardiff Anaesthetic Department for someone with knowledge of one of the basic sciences, and applied "if only for the interview practice". He was offered a research assistant post in the physics of anaesthesia, thought he might stay five years, but was there until retirement (and beyond), progressing through the ranks to become Professor in 1973. He retired officially in1991, but continued to visit the office twice weekly until well past his 90th birthday.
Professional interests and activities
Through his career Bill published well over 100 papers on a wide range of subjects, a large proportion relating to the disposition of anaesthetic drugs, but his core interest was the collection of data and finding trends within them. It was the good fortune of British anaesthesia that his main attention became the science behind clinical practice. Knowledge of the scientific foundations of anaesthesia would be the poorer without him. However, his name will always be associated with his early work on the classification of the breathing circuits which are used in the delivery/removal of respiratory gases and gaseous/volatile anaesthetics through the lungs. His elegant drawings of the five different functional systems were taken up immediately, and clinicians soon started referring to the 'Mapleson systems A to E'. Typically, he claimed that the fame stemming from this was only because he knew the alphabet, but this ignores his careful analysis of how each circuit functioned.
His contributions were made primarily through the Cardiff department, but he was generous in sharing his time with anyone (and not just anaesthetists) seeking answers to questions. Formally this help was deliverd through long-term membership of the Board of BJA and meetings of the ARS, but much of his help was deliverd informally. He was a founder member of the ARS, served a term as chair, hardly ever missed a meeting, and asked the most perceptive of questions, but deliverd them in a kindly and helpful manner.
His work was recognised in many ways: Faculty/College (Joseph Clover Lectureship, 1978; Gold Medal, 1981; Dudley Buxton Prize, 1992; Honorary FRCA, 1996); AAGBI (Honorary membership, 1991; Sir Ivan Magill Gold Medal, 2002); ARS (instituted Mapleson Medal for best presentation, 2000); Cardiff University (opened Mapleson Centre for clinical teaching and equipment evaluation, 2014).
Other biographical information
Married to Doreen, they had two children (a son & a daughter), and shared three interests: the Anglican Church, Marxism, and the theatre, having met shortly after he moved to Cardiff and saw her acting in a play.
Author and Sources
Author: Prof Tony Wildsmith
Sources and any other comments: [1] Obituary. The Times, 24/01/2019 [2] anaesthesiaheritagecentre.org [3] Archives and Special Collections, University of Durham [4] Hunter J, Hemmings HC. The many contributions of WW Mapleson to the British Journal of Anaesthesia. BJA 2019; 122: 159-62 [5] Anaesthesia News, February 1992, page 2, source of the photograph used courtesy of the AAGBI