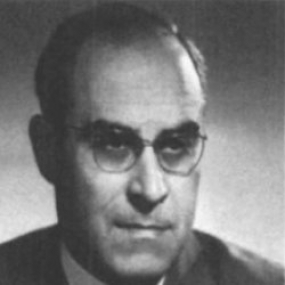 Professor Fernando Hudon
28/12/1907 to 09/10/1982
Place of birth: L'Islet, Quebec
Nationality: Canadian
Post nominals:
CRN: 715595
Education and qualifications
| | |
| --- | --- |
| General education | School not known; Laval University |
| Primary medical qualification(s) | MBChB, Laval University, 1929 |
| Initial Fellowship and type | FFARCS Fellow by Election |
| Year of Fellowship | 1952 |
| Other qualification(s) | BA, Laval University, 1927; MD (with distinction), Laval University, 1932; FRCPC, 1951 |
Professional life and career
Postgraduate career:
After graduation Hudon undertook a residency in surgery before being appointed anaesthetist at the Hotel-Dieu de Quebec, becoming the first full-time chief of anaesthesia there in 1942. Four years later he was appointed Foundation Professor of Anaesthesia at Laval University, and became the first director of the Department of Anaesthesia-Resuscitation in the late 1950s. Finally he became Professor Emeritus in 1977.
Professional interests and activities: Hudon made major contributions to the training and education of anaesthetists, notably during WW2 when he collaborated with Bourne, Griffith and Leigh in the establishment of a programme for medical officers in the Canadian forces. After the war this led to anaesthesia training programmes sponsored by Canadian universities and their associated hospitals. He was an enthusiastic researcher (in 1955 discovering the halothane/ether azeotrope) who published and lectured widely at home and abroad, being a corresponding member of both French and Italian Societies. He served the Canadian Society as President (1949) and received its Gold Medal in 1964. He was also a vice-president of the American Society.
Other biographical information:
His wife Gaby (nee Racine) survived him.
Author and Sources
Author: Prof Tony Wildsmith
Sources and any other comments:
[1] Jacques A. Obituaire: Dr Fernando Hudon 1907-1982. Can J Anaes 1983; 30: 106-7 [2] Duchene J-P. History of Canadian Anaesthesia: Fernando Hudon (1907-1982). Can J Anaesth 1993; 40: 1210 I thank Prof Brendan Finucane for reviewing the script. Photo reproduced by kind permission of the Canadian Anesthesiologists' Society.